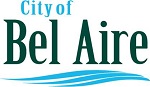 Full-time Police Officer - City of Bel Aire
Apply
Salary Schedule: Hourly, Non-Exempt

Commissioned Range: Step 1($23.58) - Step 13 ($33.32)
POSITION SUMMARY:
The Police Officer position protects and serves the citizens of the City of Bel Aire by enforcing all federal, state, and local laws and ordinances.
SUPERVISION RECEIVED:
Works under the general supervision of the Police Chief and other supervisory personnel.
ESSENTIAL DUTIES AND RESPONSIBILITIES:
Enforces all federal, state and local laws and ordinances.
Performs routine patrol duties and responds to traffic control duties.
Makes arrests and issues traffic citations.
Responds to emergency situations and calls for police service.
Prepares reports and official documents.
Interviews witnesses, suspects, and victims.
Executes warrants and serves legal documents.
Responsible for cleaning and maintenance of vehicles and equipment.
Cooperates with other public safety agencies and City departments as needed.
Acts as departmental liaison with other law enforcement and governmental agencies at the request of the Police Chief.
Investigates crimes and accidents.
Testifies in court.
Assist with the enforcement of health and zoning ordinances.
Seizes, preserves evidence; provides security to City facilities, personnel, and operations.
Ensures the effective operation of equipment and vehicles and ensures department compliance with applicable governmental rules and regulations.
DESIRED EDUCATION/EXPERIENCE:
High School Diploma or GED. College Degree Preferred.
Must be 21 years of age.
No Felony convictions or disqualifying criminal history.
U.S. Citizen.
This position requires 40 hours of continuing education annually.
KNOWLEDGE, SKILLS AND ABILITIES:
Ability to operate basic law enforcement equipment such as radios, computers, and radar; Intoxilyzer certification is preferred.
Must be able to periodically qualify with firearms.
Familiar with the applicable laws, ordinances and department rules and regulations.
Capable of problem solving encountered in various situations such as public safety, and citizen concerns.
Knowledge of federal, state and local laws and ordinances, CPR and First Aid, and law enforcement techniques.
Should possess excellent public relation, oral and written communication skills.
LICENSES REQUIRED:
Must possess, or be able to obtain by time of hire, a valid Kansas driver's license without record of suspension or revocation in any state.
THIS POSITION REQUIRES CURRENT CERTIFICATION AS A FULL-TIME LAW ENFORCEMENT OFFICER IN THE STATE OF KANSAS OR THE ABILITY TO PASS KLETC TESTING FOR IN-STATE CERTIFICATION.
MUST BE IN GOOD STANDING WITH CPOST
Applicants with background under Brady/Giglio rulings will not be considered.
PHYSICAL DEMANDS:
Ability to pass and maintain all physical activities and requirements of the Kansas Law Enforcement Training Center is required.
While performing the duties of this position, the employee is frequently required to sit, stand, walk, run, drive, see, hear, speak, use hands, climb kneel, smell and other similar types of functions.
The employee may occasionally be required to lift and/or move more than 110 pounds.
Reasonable accommodations may be made to enable individuals with disabilities to perform essential functions