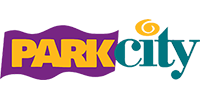 Public Work Tech - City of Park City
Park City, KS
Apply
Public Works Tech Hiring Incentive
Signing Bonus - $3,000


Public Works Tech I
Park City, KS – an innovative city positioned for growth, with an inclusive hometown feel and a safe and superior quality of life, is seeking a dependable individual with strong mechanical aptitude to fill the position of Public Works Tech.
The successful candidate will have experience operating equipment (trucks, mowers, tractors, hand tools, power tools). Experience in the maintenance of streets, parks, and/or water systems would be a plus.
Must be 18 years of age or older. Pre-employment physical and drug screen, valid Kansas Driver's License are required for all positions.
The City offers competitive wages and an exceptional benefit package that includes:
o Health insurance where the City pays 100% of the premium
o City funded Health Reimbursement Account to offset insurance deductible, coinsurance, and copays
o Dental, Vision, Flexible Spending Account, LegalShield, AFLAC, pet insurance.
o KPERS Retirement and KPERS 457 Deferred Compensation
o Vacation, Sick Leave and 11 paid Holidays
o Training Opportunities and College Tuition Reimbursement
o On-site fitness facility
o Wellness Initiatives that includes discounted membership to YMCA or area fitness clubs
o Employee Assistance Program to provide counseling and education to employees and their families