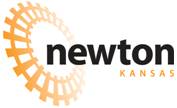 Event Manager - City of Newton
Apply
Event Manager
Full Time
Meridian Center, Newton, KS, US
A career at the City of Newton's Meridian Center Conference Center is an opportunity to join a team dedicated to creating special memories for guests. we represent the community by providing event attendees the absolute best experience possible and we treat our staff like the rock stars we need them to be. Bring your great personality, commitment to exceeding expectations and genuine desire to serve and we will provide a rewarding career, opportunities for advancement and a culture of respect and empowerment. apply now!
Position Summary
This position is responsible for exceptional service, a professional environment, operational excellence, and facility cleanliness as it relates to events held at the Meridian Center. This is a full time, hourly position which will work a varied schedule including early mornings, days, evenings, and weekends as required. This position will be manager on duty during events.
Essential Functions:
Meeting with food and beverage and sales prior to the event to review specifics of each event. Create a floor plan to be used for set-up which reflects the exact equipment needs of each event as outlined in the BEO;
Making sure that set up of all banquet events is according to the BEO (Banquet Event Order).
Ensuring all tables, chairs and other equipment are set according to Meridian Center standards.
Have open communication with the kitchen with regard to timing or other necessary changes to the event.
Make sure event tear-down procedures are followed per Meridian Center standards
Complete a thorough and detailed event activity report at the end of each event.
Introduce yourself to the contact person and greet guests prior to their event.
Have a friendly and professional attitude when interacting with clients and their guests.
Check that Banquet Servers and Bartenders are on time and in proper uniform.
Uphold a positive work environment with managers and fellow employees.
Arrive to work in proper attire and be ready to begin scheduled shift on time.
Make sure that all equipment and banquet supplies are cleaned and returned to their proper place.
Maintain the cleanliness and appearance of the facility before, during, and after events.
Ensure all event related supplies are always organized and put away in their designated area.
Ensure proper handling of all food and beverage products by staff.
Ensure servers complete assigned side work throughout the scheduled shift.
Attend Meridian Center management meetings.
Schedule, facilitate, and document front of house staff training per Meridian Center guidelines.
Comply with all Meridian Center safety regulations and ensure staff does same.
Adhere to and help enforce all company policies.
Turn off lights, restore thermostats to proper settings, lock and alarm the facility at the conclusion of the event.
Position Requirements:
Experience: Prefer 3 years' experience in a supervisory capacity, preferably in a food and beverage or event management environment.
Education: High School diploma or equivalent. College degree preferred.
Skills: Demonstrated quality written, verbal, and interpersonal communication skills. work flexible hours as required including nights/weekends. Positive attitude, professional manner and appearance in all situations. Must also have the ability to read and write (English); communicate effectively with staff members and/or customers; give and/or follow verbal and written instructions; visually inspect all work areas; perform mathematical calculations involving fractions, decimals, and percentages; retrieve, read and interpret information from technical sources.
Problem Solving: Ability to analyze and solve problems; efficiently handle multiple duties and meet deadlines under pressure with minimal supervision.
Decision Making: Ability to prioritize and make multiple complex decisions quickly to meet expectations while providing a consistently high-quality experience for both internal and external customers.
Accountability: Employee is accountable for creating the best possible event experience and guest satisfaction, financial performance, following and enforcing company policies at all times, and must demonstrate a positive attitude and professional manner and appearance in all situations.
Personal Relations: Frequent contact with all levels of employee and the public exists in this position.
Supervisory Responsibilities: Employee will supervise banquet event staff.
Working Conditions: Work hours include days and evenings on weekdays and weekends. Work is primarily indoors in a restaurant/lounge environment, with some outdoor work and off-site service.
Physical Requirements: The Events Manager physical job demands include; Occasional Balance; Occasional Bend/Crouch; Occasional Carry of up to 30 lbs; Frequent Grip of up to 20 lbs; Frequent Hand Coordination; Occasional Lift of up to 30 lbs from Floor to Waist; Occasional Horizontal Push/Pull of up to 30 lbs; Occasional Forward Reach; Occasional Overhead Reach; Frequent Sit; Occasional Stand; Occasional Trunk Rotation; Frequent Walking.
PDC Level: Medium