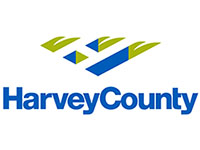 Park Ranger - Harvey County
Apply
Minimum starting rate: $21.39/hour

Employment type: Full-time

Summary
Under the general supervision of the Park Supervisor, this non-exempt position is responsible for the unskilled, physical and skilled labor tasks necessary to perform maintenance, repair, construction of the parks and recreation system to include maintaining and repairing equipment necessary to complete the tasks for Harvey County. Enforce rules and regulations, investigations of nuisances, complaints, and participation in safety or rescue activities. Work involves responsibility for operating a wide variety of equipment in a safe and efficient manner.

Essential Duties and Responsibilities include:
-Determine schedules, sequences, and assignments for work activities, based on work priority, quantity of equipment, and skill of personnel.
-Monitor employees' work levels and review work performance.
-Monitor inventories and equipment to ensure adequate and safe working conditions.
-Compile operational or personnel records, such as time and production records, inventory data, repair or maintenance statistics, or test results.
-Develop, implement, or evaluate maintenance policies and procedures.
-Examine objects, systems, equipment, machines, infrastructure to recommend needed installations, services, or repairs.
-Model and train workers in safety, repair, or maintenance techniques, operational procedures, or equipment use.
-Patrol assigned areas by car, all terrain vehicle, or foot to enforce rules and regulations, or to manage wildlife programs, lakes, or land.
-Investigate nuisances, complaints, violations, accidents and file reports or warnings as necessary.
-Work with local law enforcement when appropriate to resolve nuisances, complaints, violations, and investigate accidents and incidents.
-Protect and preserve native wildlife, plants, or ecosystems, conduct education and training programs for the community.
-Promote participant safety training in programs and the parks and recreation system by providing education and awareness of hazards to include safe swimming, boating.
-Provide assistance to other local law enforcement agencies as required.
-Address schools, civic groups, sporting clubs, or the media to disseminate information concerning wildlife conservation and regulations.
-Conduct surveys of park and recreation facilities and usage.
-Provide safe and pleasant environment for public.

Required Education: High school education or G.E.D., six months to twelve months related experience or training, or equivalent combination of education and experience.

Certificates, Licenses, Registrations:
Driver's license
Certification in first aid, safety and rescue
Water Certification Operator

Applications are available in the Administration Office of the Harvey County Courthouse, 800 N. Main St., Newton, KS, or you can apply online on this posting.

Vacancy open until March 27, 2023. EOE.