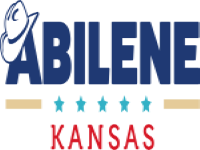 Parks and Recreation Director - City of Abilene
Apply
PARKS AND RECREATION DIRECTOR
The City of Abilene, Kansas is seeking a dedicated and energetic individual who has an interest in serving as the Parks and Recreation Director.
The Parks and Recreation Director reports directly to the City Manager and is responsible for overseeing a results-oriented, customer-centered approach. The selected candidate will Plan, direct, organize, and administer the City's parks programs and recreation programs, including special events and other activities. Coordinates the maintenance and improvements of facilities. Participates in the long-range planning of parks and recreational facilities and guides plan development. Updates boards and commissions on the status of programs and facilities, as appropriate. Supervises staff with responsibility for employment-related decisions or recommendations that include hiring, disciplining, training, and evaluating performance.

Individuals interested in the position should have a minimum of five years of parks and recreation planning, administration and supervisory experience. A degree in Recreation Administration or related field is required.
The City of Abilene offers a competitive pay and benefits package.
Applications will be taken until March 15, 2020. Interested persons may apply online at or http://www.abilenecityhall.com/jobs.aspx