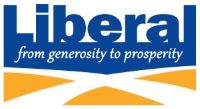 Wastewater Operator - City of Liberal
Apply
The fundamental reason this classification exists is to provide assistance in the maintenance of a Wastewater Treatment Plant and Collection System. The Wastewater Services Maintenance Operator I performs a wide variety skilled and semi-skilled functions in order to meet Federal, State, and local discharge requirements. Work is performed under the general supervision of the Wastewater Services Maintenance Forman and/or Wastewater Services Director on the basis of results achieved.
ESSENTIAL FUNCTIONS:
Maintains wastewater treatment and sludge processing equipment to control flow and processing of wastewater, sludge, and effluent such as pumps, motors, air compressors, blowers, thickeners, valves and gates;
Maintains machinery and mechanical equipment in operation and detects and reports deficiencies in the operational process;
Performs a variety of activities related to wastewater treatment facility operations including monitoring and adjusting plant control systems, monitoring of treatment processes and maintenance of plant grounds.
Cleans equipment and facilities;
Unloads, stores, and uses various chemicals such as chlorine;
Maintains legible, accurate records of maintenance operations;
Responds to chemical emergency alarms wearing appropriate personal protective equipment such as respirators and Self-Contained Breathing Apparatus (SCBA);
Inspects, repairs, and maintains machinery and mechanical equipment in operation and detects deficiencies in the operational process.
Demonstrates continuous effort to improve operations, decrease turnaround times, streamline work processes, and work cooperatively and jointly to provide quality customer service.
Required Knowledge, Skills and Abilities:
Knowledge of:
Basic construction and maintenance methods, procedures, tools, equipment, supplies and materials.
Operation of a variety of light or heavy construction equipment.
Safety practices in the operation of electrical and mechanical equipment used in wastewater treatment plants.
Basic mathematics.
Wastewater treatment plant processes.
Skill in:
The methods, practices, and techniques used in the operation of the equipment utilized in wastewater treatment.
The use of a variety of hand tools.
The operation of light equipment
Ability to:
Learn basic principles and practices of wastewater treatment.
Learn basic chemistry
Perform a variety of construction, repair and maintenance tasks.
Maintain annual Self-Contained Breathing Apparatus (SCBA) certification through quarterly refresher training and annual physical examination per Occupational Safety and Health Administration standards.
Understand and follow oral and written instructions in the English language.
Enter data or information into a terminal, PC or other keyboard device.
Work cooperatively with other City employees.
Work safely without presenting a direct threat to self or others and comply with Confined Space Entry and chemical emergency procedures.
Observe or monitor data, machinery, and equipment to determine compliance with prescribed operating or safety standards.
Work rotating shifts, including holidays and weekends.
Work with and around chemicals, effluent or similar solutions using only normal protective equipment.
Work Environment:
Enter data or information into a terminal, PC or other keyboard device.
Move heavy objects (50 pounds or more) short distances (20 feet or less).
Move light objects (less than 20 pounds) long distances (more than 20 feet).
Travel across rough, uneven, or rocky surfaces.
Bend or stoop repeatedly or continually over time.
Work in a variety of weather conditions with exposure to the elements.
Lift arms above shoulder level.
Climb ladders or steps to reach objects.
Additional Requirements:
Possession of, or ability to obtain, a Class B CDL license by the end of the probationary period.
Participation in on-call rotation and callback emergency response.
Work rotating shifts, including holidays and weekends.
Some positions require the use of personal or City vehicles on City business. Individuals must be physically capable of operating the vehicles safely, possess a valid driver's license and have an acceptable driving record. Use of a personal vehicle for City business will be prohibited if the employee is not authorized by the City designated physician to drive a City vehicle or if the employee does not have personal insurance coverage.
Some positions will require the performance of other essential and marginal functions depending upon work location, assignment or shift.
ACCEPTABLE EXPERIENCE AND TRAINING:
One year of experience in the operation and maintenance of mechanical equipment. Incumbent should be in possession of, or have the ability to obtain, a Class I or II Wastewater Treatment Operator certificate from the State of Kansas. Other combinations of experience and education that meet the minimum requirements may be substituted.