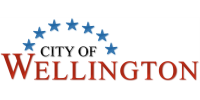 STREET LABORER - City of Wellington
Apply
Position Summary
Performs routine semi-skilled work in the construction and maintenance of the City street system and other work activities leading to the acquisition of equipment operator skills. Work is performed under immediate supervision of the Street Supervisor or Foreman or Crew Leader
Essential Functions
· Performs maintenance, services and minor repairs to assigned equipment;
· Performs routine maintenance on streets, alleys, curbs, sidewalks and other public facilities;
· Install signs, mow and trim right-of-ways;
· Load and unload materials and other departmental supplies;
· Limited operation of street maintenance equipment, tractors and trucks;
Marginal Functions
Performs related work as required.
Position Requirements
Experience: One year of similar or related experience is preferred. Employee is expected to have acquired the necessary information and skills to perform the job reasonably well within one year of employment.
Education/Licenses: A high school diploma or G.E.D. preferred.
Technical Skills: Should have some experience and knowledge of construction type equipment. Employee must be able to operate some equipment and be able to read written instructions and be able to communicate effectively. Working knowledge of the principles and practices of operating, servicing and maintenance of trucks, tractors and related light construction equipment. Working knowledge of the traffic laws and regulations governing equipment operation. Some knowledge of the occupational hazards involved in the safety precautions necessary in the safe and efficient performance of the job.
Problem Solving: Position requires minimal problem solving skills with supervision readily available to handle most situations.
Decision-Making: Employee makes daily decisions about safety and effectively performing assigned job duties.
Supervision: This position is subject to frequent supervision from the Street Supervisor and Street Foreman. Must demonstrate ability to accurately follow written and verbal instructions.
Accountability: Employee is expected to perform duties in established guidelines and exercise reasonable and customary judgement in use of department equipment and supplies.
Personal Relations: Daily contact with the general public, co-workers and supervisory personnel.
Working Conditions: Some adverse conditions exist with this position. Some exposure to heavy equipment, noise, hazardous chemicals and all types of weather conditions.
Physical Requirements: Manual labor including lifting and carrying heavy objects, extensive walking, and the ability to operate some heavy equipment is required