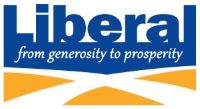 Social Media/WEB Specialist & Administrative Clerk - City of Liberal
Apply
Job Summary:
The Social Media/Web Specialist & Administrative Clerk will use technical skills and communications expertise to plan, organize, develop, and coordinate the web page and social media sites for City Hall and other departments associated with the City. Responsibilities included keeping the sites updated and fresh, as well as providing a variety of clerical, recording keeping, and customer service tasks to assist with the smooth operation of City Hall. This position works closely with the City Clerk and Administration departments.
Supervisory Responsibilities:
Duties/Responsibilities:
Updates and posts to social media.

Greet and direct customers.

Answers phones, taking messages, answering questions, and forwarding calls.

Works with Excel, Word, and other computer programs as directed.

Data entry.

Copies, collates, and distributes various documents and reports.

Designs images, banners, bullets, charts, and other graphics to improve the web site's appearance.

Collaborates with city departments to document and promote them and their services to the public via the City of Liberal's web site and social media.

Registers the site with search engines and online directories.

Provides ongoing site maintenance, updates, and support.

Ensure the City of Liberal is represented appropriately on Social Media.

Performs other related duties as assigned.
Required Skills/Abilities:
Excellent verbal and written communication skills.

Excellent organizational skills, attention to detail, and creative.

Visually creative with good analytical and problem-solving skills.

Proficient with Microsoft Office Suite, Adobe Creative Suite, and other related software.

Knowledgeable with Web design, management, and development.
Education and Experience:
Bachelor's degree in Computer Science, Graphic Design, or similar field preferred.

Two years of related experience required.
Physical Requirements:
Prolonged periods sitting at a desk and working on a computer.

Required to pursue and obtain information and take pictures of departmental activities.

Must be able to lift up to 15 pounds at times.