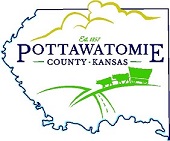 Office Assistant - Pottawatomie County
Apply
Minimum Starting Rate: $12.70/hr
Position Responsibilities: Under the supervision of the Pottawatomie County Clerk, the Office Assistant is a full-time, non-exempt position under FLSA. This position provides clerical support for the office of the County Clerk. Duties may vary based on departmental needs and include basic clerical skills such as typing, filing, answering the phone, and customer service.
Education/Experience: A high school diploma, GED, or equivalent required. One year of similar or related experience is required. Knowledge and experience with computer data entry using Microsoft Office programs necessary. Employee is expected to acquire the necessary information and skills to perform the essential job functions reasonably well within six months from the date of hire.
For more information please contact Human Resources at 785-457-13455, PO Box 348 Westmoreland, KS 66549; or humanresources@pottcounty.org.
Drug Free Workplace - Pottawatomie County is committed to a Drug-Free Workplace. By submitting my application I understand the County required the successful completion of a post-offer pre-employment drug test as a condition of employment. This position may also require additional testing which may include written, verbal, or physical assessments.
Completion of an employment application does not constitute an offer of employment nor is a completed application considered a contract of employment. Employment with Pottawatomie County is considered to be "at-will". Submission of an application does not establish an obligation for Pottawatomie County to offer an interview or employment. Additionally, any misrepresentation or omission of information on the employment application may result in the rejection of the application or in dismissal from employment.