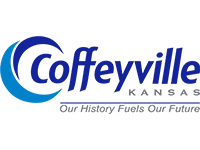 Seasonal Pro Shop Clerk - City of Coffeyville
Apply
The City of Coffeyville is seeking applications for the position of seasonal part-time clerk at Hillcrest
Golf Course. $10.00/hr. Position duties include: customer relations, collect green fees, cart rental,
schedule tee times, retail sales in pro shop, pre-packaged food sales in the snack bar, light custodial work.
Flexible work schedules available that include week-end and evenings, typically 20-40 hours per
week.
Must be able to lift 25# frequently; walk and stand for majority of shift. Must be able to work
unsupervised and be at least 21 years of age. Applicants must meet City of Coffeyville residency
requirement and live within State of Kansas and within 25 miles of 7th & Walnut in Coffeyville.
Applications accepted until position filled. EOE