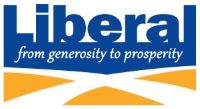 Patrol Sergeant - City of Liberal
Apply
The City of Liberal has a open in the PD. We have a newly promoted Chief and a new Assistant Chief who both appreciate the officer community relationship. If you want to work in an environment that is positive pro-future and pro-community come to take a look at Liberal.
Liberal provides very attractive benefits including 12 Holiday's, single coverage with BCBS w/Rx for $34 a month, free Dental, free gym membership, 12-hour shifts, relocation assistance, NEW PAY SCALE the more experience the more you make, retirement 23.91 % (KP&F) .
Liberal is connected with several highways that go in every direction. Close by and similar like towns are Dodge City, home of Boothill Casino, and Garden City. Wichita, KS the biggest city in Kansas is a little more than a 2-hour drive. We are located 4 miles from the Oklahoma border.
Previous Sergeant experience required, minimum of 5 years..