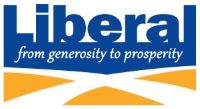 Beautification Technician - City of Liberal
Apply
PARKS SERVICES BEAUTIFICATION TECHNICIAN I
DISTINGUISHING FEATURES OF THE CLASS:

The fundamental reason this classification exists is to perform custodial and maintenance activities for park grounds, landscaping areas, equipment, and facilities. Work involves turf maintenance, landscaping, irrigation, planting and cultivating of trees, flowers and shrubs and the custodial maintenance of park buildings, grounds and equipment. Work is subject to review by the supervisor through periodic on-site inspections or reports. This type of work involves public contact, which requires exercising tact and restraint.
ESSENTIAL FUNCTIONS:
Operates various walking, triplex, and riding power mowers in cutting grass of public ground areas;
Operates various motorized equipment and hand tools in the performance of park maintenance
Trims and prunes trees;
Irrigates lawns and gardens;
Repairs broken water pipelines or replaces valves for sprinkling system and performs related work to maintain efficient operation of parks water system;
Mixes chemicals and fertilizers according to predetermined formula and operates spray rig to apply these chemicals and fertilizers to grass for the control of weeds, insects and grass diseases;
Performs custodial and maintenance duties in and around the buildings of the parks department, including painting and minor repairs;
Performs minor maintenance tasks on motorized equipment such as cleaning, oiling and greasing;
Paints bleachers and picnic tables;
Repairs benches, outside shelters, and playground equipment;
Cleans gazebos, patios, and sidewalks and picks up leaves and litter;
Replenishes restroom supplies;
Sets up or removes folding tables, chairs, barricades, traffic cones or similar objects;
Waters parks and landscaped areas;
Meets the public and answers questions regarding use of parks and equipment;
Performs construction of park buildings, play ground equipment or other park related projects.
Demonstrates continuous effort to improve operations, decrease turnaround times, streamline work processes, and work cooperatively and jointly to provide quality customer service.
Required Knowledge, Skills and Abilities:
Knowledge of:
Standard methods, practices, tools and equipment used in developing and maintaining public parks.
Skill in:
Use and operation of mowers, spray machines and other standard tools and equipment used in the care and maintenance of public grounds.
Mixing chemicals for treating turf disease.
Ability to:
Learn cleaning, maintenance, and gardening methods, materials and equipment.
Learn the operation of motorized equipment.
Learn proper use of hand tools.
Learn irrigation techniques using sprinklers, hoses and flooding methods.
Communicate orally in the English language with the public in a one-to-one or group setting.
Keep simple written records.
Work safely without presenting a direct threat to self or others.
Work cooperatively with other City employees and the public.
Work Environment:
· Move heavy objects (50 pounds or more) short distances (20 feet or less).
· Move light objects (less than 20 pounds) long distances (more than 20 feet).
· Travel across rough, uneven, or rocky surfaces.
· Bend or stoop repeatedly or continually over time.
· Work in a variety of weather conditions with exposure to the elements.
· Lift arms above shoulder level.
· Remain in a sitting position for extended periods.
· Make fine, highly controlled muscular movements to adjust the position of control mechanisms.
· Coordinate the movement of more than one limb simultaneously, such as operating a clutch and accelerator.
· Climb ladders or steps to reach objects.
Additional Requirements:
Some positions require the use of personal or City vehicles on City business. Individuals must be physically capable of operating the vehicles safely, possess a valid driver's license and have an acceptable driving record. Use of a personal vehicle for City business will be prohibited if the employee is not authorized by the City designated physician to drive a City vehicle or if the employee does not have personal insurance coverage.
Some positions will require the performance of other essential and marginal functions depending upon work location, assignment or shift.
ACCEPTABLE EXPERIENCE AND TRAINING:
One year of experience in gardening or maintenance of public grounds or lawn care. Other combinations of experience and education that meet the minimum requirements may be substituted.