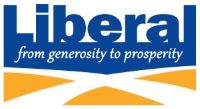 Solid Waste Technician - City of Liberal
Apply
SOLID WASTE SERVICES TECHNICIAN II
DISTINGUISHING FEATURES OF THE CLASS:

The fundamental reason this classification exists is to provide safe, efficient and economical operation of heavy automotive equipment used in the collection of solid waste. The Solid Waste Services Technician II works under the general supervision of the Solid Waste Services Supervisor or a Solid Waste Services Foreman and ordinarily receives only sufficient supervision to ensure that they are qualified to operate the assigned equipment in the required manner, that they understand the collection schedule and other assigned tasks, and that they accomplish their assigned tasks at an acceptable level of proficiency.
ESSENTIAL FUNCTIONS:
Operates a mechanical, side loading, packer truck collecting solid waste on a designated route, including streets and alleys;
Drives the loaded truck to the landfill and dumps the load, returning to the designated route;
Operates wheel type tractor, front-end loader with clamshell bucket;
Operates hydraulically operated arms to lift mechanized containers which are emptied into the truck and hydraulic rams to compact the refuse;
Operates rear loader packer truck collecting uncontained refuse in a designated area;
Detects, identifies and reports improper equipment performance and makes necessary operational adjustments;
Demonstrates continuous effort to improve operations, decrease turnaround times, streamline work processes, and work cooperatively and jointly to provide quality customer service.
Required Knowledge, Skills and Abilities:
Knowledge of:
Traffic laws, ordinances and rules involved in equipment operation.
The hazards and safety rules and precautions of operating heavy equipment.
Thorough knowledge of all pick-up routes in the City of Liberal.
Thorough knowledge of the operation and maintenance of all equipment used in the department.
Skill in:
The operation of heavy equipment used in solid waste collection.
Ability to:
Read and follow route maps.
Operate all routes in the City of Liberal
Understand and follow written and oral instructions in the English language.
Clean equipment using appropriate materials.
Use a high-pressure water hose to clean solid waste equipment.
Work independently in the performance of duties.
Work cooperatively with other City employees and the public.
Work safely without presenting a direct threat to the incumbent or others.
Work Environment:
Work in a variety of weather conditions with exposure to the elements.
Work under hazardous conditions where physical danger exists due to mechanical equipment (i.e., grinding, cutting, crushing, etc.).
Work in small cramped areas.
Climb ladders or steps to enter or exit an equipment cab.
· Climb ladders or steps to reach objects.
Lift arms above shoulder level.
Work at heights greater than ten feet.
Travel across rough, uneven, or rocky surfaces.
Enter and exit the cab of a solid waste truck that is 3.5 feet off the ground.
Make fine, highly controlled muscular movements to adjust the position of a control mechanism (Example: operating levers or pedals).
Sit for long periods of time.
· Move heavy objects (50 pounds or more) short distances (20 feet or less).
· Move light objects (less than 20 pounds) long distances (more than 20 feet).
· Bend or stoop repeatedly or continually over time.
Additional Requirements:
This classification requires the use of personal or City vehicles on City business. Individuals must be physically capable of operating the vehicles safely, possess a valid driver's license and have an acceptable driving record. In addition, individuals are required to pass an Kansas Department of Transportation exam and possess the appropriate commercial driver's license (Class B CDL). Pre-employment drug testing is required, and employees will be subject to unannounced alcohol and drug testing as a condition of continued employment. Use of a personal vehicle for City business will be prohibited if the employee does not have personal insurance coverage.
Some positions will require the performance of other essential and marginal functions depending upon work location, assignment or shift.
This classification requires emergency callback response and on-call participation as a condition of employment.
Additional Requirements:
Some positions will require the performance of other essential and marginal functions depending upon work location, assignment, or shift.
ACCEPTABLE EXPERIENCE AND TRAINING:
Completion of a departmental training course (certified by Department Director); or have a minimum of two years of experience operating trucks (two ton and over), six months of which must be at the level of Solid Waste Services Technician I. Other combinations of experience and education that meet the minimum requirements may be substituted.