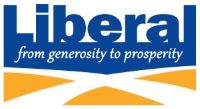 Code Enforcement Officer - City of Liberal
Apply
BUILDING SAFETY SERVICES
CODE ENFORCEMENT OFFICER
DISTINGUISHING FEATURES OF THE CLASS:

The fundamental reason this classification exists is to investigate complaints and violations of zoning, property maintenance and environmental safety ordinances and sub-standard structure ordinances, and to perform field inspections for compliance with regulations, ordinances, stipulations of the City Commission and the Building Safety Services Director. Code Enforcement Officers inspect all areas of the City and supervise any support staff required to achieve compliance. The work involves extensive public contact. Difficult technical problems may be referred to a supervisor but employees work independently in the field and are responsible for making decisions requiring technical discretion and sound judgment and familiarity with a variety of building and zoning problems. The Code Enforcement Officer has considerable independence for carrying out policy decisions and departmental goals under the general direction of the Building Safety Services Director. Work is subject to evaluation based on project reports, conferences, and results obtained.
ESSENTIAL FUNCTIONS:
Conducts technical field inspections and the investigation of complaints and violations in the enforcement of City zoning, building, property maintenance, environmental safety ordinances and sub-standard structure ordinances within the City;
Responsible for the intake and processing of complaints and the preparation of cases for court, enforcement, or administrative hearings;
Performs field inspections and investigations for complex cases;
Writes and reviews inspection reports relating to violations and required compliance with City ordinances and regulations;
Documents efforts to bring property owners into compliance with ordinances, codes, laws, and regulations;
Reviews and assists in the preparation of case summaries;
Discusses violations with responsible parties or their legal representative in an effort to bring about code compliance without court action;
Initiates requests for the enforcement of criminal or civil complaints when legal action is necessary to obtain code compliance;
Testifies in court on behalf of the City;
Analyzes and compiles complex technical information.
Demonstrates continuous effort to improve operations, decrease turnaround times, streamline work processes, and work cooperatively and jointly to provide quality customer service.
Performs essential and marginal functions as assigned.
Required Knowledge, Skills and Abilities:
Knowledge of:
Purpose and provisions of the City zoning, property maintenance, and environmental safety ordinances and sub-standard structure ordinances.
Department goals, objectives, policies, and procedures.
Principles of supervision.
General knowledge of methods and practices of building and housing construction.
Ability to:
Learn city codes and regulations concerning building construction and housing.
Perform a broad range of supervisory responsibilities over others.
Communicate orally with customers, clients, contractors, property owners or the public in face-to-face one-to-one settings, using a telephone, or in a group setting.
Instruct others one-on-one.
Observe or monitor people's behavior, objects, or data to determine compliance with prescribed operating or safety standards.
Measure distance using a tape measure.
Use graphic instructions such as blueprints, schematic drawings, layouts, or other visual aids.
Comprehend or make inferences from written materials.
Work in a variety of weather conditions with exposure to the outdoor elements.
Learn job-related material through oral instruction and observation, or through structured lecture and reading. This learning takes place in an on-the-job training setting, or in a classroom.
Produce written documents with clearly organized thoughts using proper sentence construction, punctuation and grammar.
Work safely without presenting a direct threat to the incumbent or others.
Work cooperatively with other City employees, Council staff, and the public.
Plan workload based on established priorities to meet goals.
Work independently with little direct supervision.
Work Environment:
· Move heavy objects (50 pounds or more) short distances (20 feet or less).
· Move light objects (less than 20 pounds) long distances (more than 20 feet).
· Travel across rough, uneven, or rocky surfaces.
· Bend or stoop repeatedly or continually over time.
· Work in a variety of weather conditions with exposure to the elements.
· Lift arms above shoulder level.
· Climb ladders or steps to reach objects.
Additional Requirements:
Some positions require the use of personal or City vehicles on City business. Individuals must be physically capable of operating the vehicles safely, possess a valid driver's license and have an acceptable driving record. Use of a personal vehicle for City business will be prohibited if the employee is not authorized by the City designated physician to drive a City vehicle or if the employee does not have personal insurance coverage.
ACCEPTABLE EXPERIENCE AND TRAINING:
Two years of experience in code enforcement field, technical trades such as plumbing, electrical, or HVAC, city planning or building inspections, including some public contact work. Other combinations of experience and education that meet the minimum requirements may be substituted.