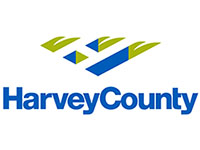 Customer Service Representative I - Harvey County
Apply
Minimum starting rate: $12.88/HR

The Harvey County Health Dept is looking for a Customer Service Representative.

If you have a positive personality and good customer service skills, we want you to consider applying for this position. This is a full time position with benefits. High School diploma or General Education Degree (G.E.D.) is required. We prefer some higher education or experience working with the public, good computer skills, and ability to multi-task in a busy environment. Spanish speaking is a definite plus!
Job responsibilities include: providing clerical support to all staff, operating computer systems specific to Public Health client tracking, billing and collection, completing chart reviews, and other office functions. We will train the right person. We offer job satisfaction working with staff committed to invest in today for a healthy tomorrow. Come join us!