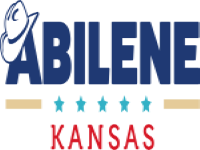 Street Laborer - City of Abilene
Apply
Position Title: Street Laborer I
Position Summary: The City of Abilene, Kansas, population 6,893 is accepting applications for the position of Street Laborer I. Under the supervision of the Street and Utilities Superintendent, the Street Laborer I performs semi-skilled and unskilled labor in the repairs and maintenance of streets and alleyways
How to Apply: Complete On-Line Application at www.abilenecityhall.com.
Range: Range 1 - $14.45 to $19.51
Date Opened: June 12, 2020
Date Closed: Open until filled
Hours: M-F 7:30 am – 4 pm
The City of Abilene conducts background checks and drug screening on all potential candidates.
The City of Abilene is an Equal Employment Opportunity Employer.
Department Public Works
Reports To Street and Utilities Superintendent
FLSA Status Non-Exempt
Retirement KPERS
This job description in no way states or implies that these are the only duties to be performed by the employee occupying this position. Employees may be required to follow other job-related instructions and to perform other job-related duties as requested, subject to all applicable state and federal laws. Certain job functions described herein may be subject to possible modification in accordance with applicable state and federal laws.
Essential Job Functions:
· Performs street and curb maintenance procedures;
· Safely and effectively operate departmental equipment;
· Installs and replaces street signs and pavement markings;
· Perform snow and ice control procedures;
· Respond to emergency call outs.
Ancillary Job Functions:
· Assists other divisions of Public Works as needed;
· Assists other departments as the need arises;
· Assists with repairs to water and sewer lines;
· Performs other duties as deemed necessary or assigned.
Education and Experience:
This is an entry level position, so no previous experience is required. Employee is expected to have acquired the necessary information and skills to perform the job reasonably well within six months of employment. A high school diploma or GED is preferred, and a valid Kansas Driver's License is required. A Kansas Commercial Class A Driver's License is required within 6 months of employment.
Technical Skills: The ability and willingness to learn about equipment maintenance and construction materials is required. This employee must be able to operate trucks, hand tools, small motorized equipment and other departmental equipment. The ability to read and interpret written instructions, and effective oral and written communication skills are required.
Work Environment: Adverse working conditions exist within this position. Exposure to hazardous chemicals and all types of weather conditions is possible.
Physical Abilities: Manual labor including lifting and carrying heavy loads, bending, stooping, and the ability to operate departmental equipment is required to perform the daily duties of this position.