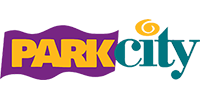 Maintenance Tech I - City of Park City
Apply
Maintenance Tech I

The City of Park City is seeking a positive individual with the initiative and desire to learn all facets of
City maintenance to include vehicles, equipment, and facilities.


Experience/Qualifications

Successful candidate should possess strong mechanical and technical aptitude and have a working
knowledge of practices and tools used in maintenance and repair work. Experience in gas and diesel
engines, brake repair, building and equipment maintenance, and welding would be a plus. Must be
able to operate trucks, hand tools, power tools, and diagnostic tools. Manual labor; must be able to
lift 40 pounds. High School diploma or GED and valid Kansas Drivers License required. Must be
able to pass a background check, pre-employment physical and drug screen.



CompensationCompetitive wages, exceptional benefit package to include health insurance plan were the City pays 100% of the premium. Additional benefits include dental, KPERS retirement, deferred compensation, holiday, vacation and sick leave. On-site work out facility and discounted health club memberships. Salary Range $15.18 to $23.18 per hour.