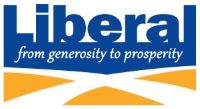 Accountant ll - City of Liberal
Apply
ACCOUNTANT II
DISTINGUISHING FEATURES OF THE CLASS:
The fundamental reason this classification exists is to perform a variety of auditing, accounting and budgeting duties in support of all funds, programs and activities of the City including financial reporting, preparing work papers, maintaining and reviewing of financial records, and performing a variety of tasks related to assigned areas of responsibility. Accountants are responsible for major elements of the City's general accounting and budgetary systems. The requirement of a conceptual grasp of complex accounting systems or sub-systems, as well as new systems development, distinguishes this class from the Accountant I Level. Employees filling these positions also assume the role of expert in their area of responsibility and advise representatives of other departments on fiscal matters. Considerable independence is exercised in the development of procedures used in compliance with general policies and procedures. Work is performed under the general supervision of the Director of Accounting, who evaluates work on the basis of observation and results achieved.
ESSENTIAL FUNCTIONS:
Perform a variety of duties including accounting, financial reporting and fixed assets; preparing monthly journal entries; reviewing and authorizing claim vouchers.
Provide responsible assistance and support to the Finance Department staff, the Director of Accounting, and the Director of Finance.
Participate in the posting, balancing, and reconciliation of the general ledger and subsidiary accounts; ensure all transactions comply with generally accepted accounting principles.
Monitor and balance various accounts; verify availability of funds; classify expenditures and revenues; and research and analyze transactions to resolve problems.
Prepare a variety of monthly, periodic, and annual financial and statistical reports and accounting summaries required by the City and outside agencies.
Update the chart of accounts in the financial management information system; respond to inquiries and provide information regarding account numbers.
Recommend and assist in the preparation and implementation of City and Finance Department goals and objectives; implement approved policies and procedures.
Assist in the annual closing of the City's financial records and in the compilation and review of the annual budget.
Participate in the maintenance of general ledger and accounting control records, capital projects and fixed assets
Reconcile various bank accounts to the general ledger.
Prepare the annual financial statements including production of work papers, verification of account and fund balances, comparison of previous and current year revenues and expenditures, and preparation and input of statements for internal and external use.
Prepare audit schedules and confirmations; respond to inquiries from auditors and provide information within area of assignment.
Assist other departments in preparation and maintenance of financial records and development and implementation of accounting processes.
Conduct and prepare internal audits of City Departments and other financial and revenue studies as directed.
Demonstrate continuous effort to improve operations, decrease turnaround times, streamline work processes, and work cooperatively and jointly to provide quality customer service.