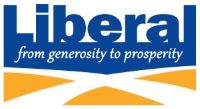 Air-Museum Office Coordinator - City of Liberal
Apply
We have an opportunity for the right person to fill an open full-time position for the City of Liberal at the Air Museum. The Air Museum attracts individuals from all over the country as well as host special events year-round. There are several dozen plains and other aircraft all with interesting backgrounds and histories at the museum.
Some of the job duties for this position include; staffing the front "gift shop" area, greeting customers, scheduling & staffing events, running a cash register (balancing daily), providing tours of various size groups of the museum.
Must have an interest in planes and aeronautic history and be willing to lead tours, communicate information to public and to staff. Be positive, a self-starter, and taking pride in the work.
Regular museum hours of operation are 9:00am - 6:00pm Tuesday - Sunday, closed Mondays. Will be required to work some Saturdays and Sundays.
Must have high school diploma or equivalent. Valid driver's license.