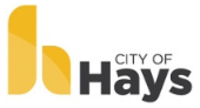 911 Dispatcher - City of Hays
Apply
***PLEASE APPLY USING THIS LINK. DO NOT USE KSGOVJOBS.COM TO APPLY***


The City of Hays is looking for their next employee to be a lifeline for citizens of Ellis County as well as Law Enforcement, Fire, & EMS personnel. Dispatchers are responsible for making sure citizens get quick responses for the help they need by answering both emergency & non-emergency calls.

Typical work schedule includes six 12-hour shifts and one 7-hour shift every two weeks which provides, on average, 3.5 days off each week. Some weekends and Holidays required.

REQUIREMENTS
High School diploma or GED and valid driver's license required. This position requires working in a fast-paced environment where quick decisions are vital. The ability to multitask, enter data into the computer system as well as keeping confidentiality & the ability to communicate effectively is essential.

Paid on-the-job training for the right candidate. All Dispatchers are required to live within a 40-mile radius of the City of Hays within 6 months of employment. Job offer is contingent upon pre-employment testing.

COMPENSATION & BENEFITS
Starting Base Pay: $16.07/hour with mandatory overtime plus holiday pay compensation. Additional pay may be given for previous experience with opportunities to advance to a Senior Dispatcher. Guaranteed raises every year. The City of Hays offers great benefits. Visit www.haysusa.com/employment for a full list of the benefits provided.

HOW TO APPLY
Applications will be accepted online at www.haysusa.com/employment until position is filled. Questions about the position may be sent to Human Resources at hr@haysusa.com or by calling 785-628-7320.


***PLEASE APPLY USING THIS LINK. DO NOT USE KSGOVJOBS.COM TO APPLY***