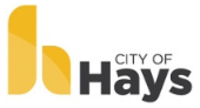 Service Maintenance Worker - City of Hays
Apply
****PLEASE USE THIS LINK TO APPLY. APPLICATIONS SUBMITTED THROUGH KSGOVJOBS WILL NOT BE REVIEWED****
MAINTENANCE WORKER
The City of Hays' Service Division is looking for a dependable Maintenance Worker to assist in providing reliable services to the citizens of Hays. Duties include manual labor, maintenance duties, equipment operations, snow removal and minor construction projects. Specialized duties include concrete, asphalt, street, and alley maintenance.
Working days include Monday – Friday, 8:00 a.m. to 4:00 p.m. except during the summer when hours are changed to 7:00 a.m. to 3:00 p.m. This position may be required to work a flexible work schedule as needed.
REQUIREMENTS
Valid driver's license required. The ideal candidate would have the working knowledge of general construction techniques, ability to operate a wide variety of equipment, working knowledge of concrete, asphalt maintenance and/or plumbing techniques. Exposure to hazardous chemicals, machinery, excessive noise and all types of weather conditions is expected. Strong communication & mechanical skills required. Residency requirement for this position is a 40-minute response time. This position requires a CDL Class B within 6 months of employment.
COMPENSATION
Starting Pay: $13.39/hour with the opportunity for Maintenance Worker II or Senior Maintenance Worker positions. Starting wage based on experience. The City of Hays offers great benefits including health insurance, KPERS, paid time off & Holidays. The full pay range and benefits can be found at www.haysusa.com/employment.
HOW TO APPLY
Applications will be accepted in City Hall, 1507 Main, Hays, KS or online at www.haysusa.com/employment. Position opened until filled. Questions about the position may be sent to Alissa at hr@haysusa.com or by calling 785-628-7320. EOE
****PLEASE USE THIS LINK TO APPLY. APPLICATIONS SUBMITTED THROUGH KSGOVJOBS WILL NOT BE REVIEWED****