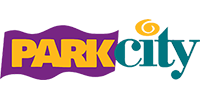 Director of Public Works - City of Park City
Apply
Director of Public Works

Park City, KS – An innovative city positioned for growth, with an inclusive hometown feel and a safe and superior quality of life is seeking a highly professional, self-motivated candidate that is committed to servant leadership to fill the position of Director of Public Works.
The Director receives administrative direction from the City Administrator and oversees, directs, and participates in all activities of the Public Works Department consisting of streets, water, sewer, maintenance and parks.
Responsible for short and long-term planning, preparation of the annual departmental operating budget and long-term capital budgets; monitors and approves expenditures; prepares requests for proposals and supervises bid preparation and capital purchases.
Supervises the selection, promotion, training, motivation, and team building of all Public Works personnel; to solve complex problems; set performance standards, priorities, and deadlines and provides guidance and direction to ensure meeting departmental and City goals.
Meets with citizens and businesses concerning requests and complaints; investigates issues and makes recommendations for resolution; attends City Council meetings to represent the department and brief elected officials on status of projects.
Interprets and ensures compliance with and has full responsibility for reporting to Federal/State/Local agencies (ensures reporting requirements are met, trains others on reporting requirements and methods, and addresses discrepancies in reporting).
The Director of Public Works Position offers a rewarding career with competitive salary, pay range of $64,708 – $96,595 and an excellent benefits package, to include:
o Health insurance where the City pays 100% of the premium
o City funded Health Reimbursement Account to offset insurance deductible, coinsurance,and copays
o Dental, Vision, Flexible Spending Account, LegalShield, AFLAC
o KPERS Retirement and KPERS 457 Deferred Compensation
o Vacation, Sick Leave and 11 paid Holidays
o Training Opportunities and College Tuition Reimbursement
o On-site fitness facility
o Wellness Initiatives that includes discounted membership to YMCA or area fitness clubs
o Employee Assistance Program to provide counseling and education to employees and their families
Successful candidate will have the ability to develop and implement goals, a proven track record of successful supervisory experience, excellent public relation, organizational, and communication skills. Seven years of similar or related experience, Water and Wastewater Certification preferred and must be secured within one year of employment. A valid KDL is required. Degree in Construction Management, Public Administration, Parks and Recreation, Engineering a plus. Equivalent combination of education and experience may be considered.
Must be able to pass a background check, pre-employment physical and drug screen. A valid KDL is required.