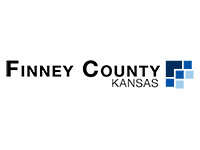 LPN / CNA - Covid Response Team - Finney County
Apply
Job Purpose and Objectives:
This position is responsible for contact tracing, case investigation and testing related to the health department's response to the prevalence of Covid-19 in Finney County and Southwest Kansas. Case investigation and contact tracing is the process of working with a person/patient who has been diagnosed with an infectious disease to identify and support to people (contacts) who may have been infected through close contact with the patient. This process is a core disease control measure that has been employed by health department personnel for decades. This position will also perform covid-19 testing of patients to help identify those who need to be isolated or quarantined.
This position is full-time, Monday – Friday, with occasional work after hours and on weekends to support program activities. This position is grant funded for a minimum of one year. Continuation of the position is dependent on sustained grant funding.
Position Responsibilities:
1. Initiate prompt communication with people exposed to Covid-19 through various communication modes.
2. Employ dynamic communication and interpersonal skills, cultural competency/sensitivity, tactful language and empathetic interviewing skills to build rapport and maintain trust with patients of varied backgrounds.
3. Verify the contact's identity during initial communications and prior to disclosing confidential information. Assure confidentiality and carry out efforts to locate and communicate with clients in a manner that preserves confidentiality and privacy of all involved.
4. Notify the contact of their exposure to Covid-19, following a script or guidance to provide health education. Conduct notification of exposure in a manner that maintains confidentiality of the positive patient.
5. Obtain and review patient demographic, location, laboratory, clinical and risk information to determine investigation priorities per protocols.
6. Provide approved information and guidance on isolation or quarantine procedures and what to do if symptoms develop. Coordinate referrals for testing, healthcare and other supportive services as needed.
7. Assess contact's ability to safely and effectively quarantine at home, with adequate water, food and other necessities. Referral as necessary.
8. Conduct daily check-ins to assess signs/symptoms. Facilitate referrals for testing and medical evaluation for clients who become symptomatic.
9. Collaborate and coordinate with a team of public health professionals to efficiently complete contact notification, disease investigations and monitoring assignments.
10. Participate in requisite trainings, regular program meetings and quality monitoring improvement activities in order to ensure and enhance quality of program outcomes.
11. Maintain patient confidentiality and ensure that all information is collected in concordance with local data privacy and confidentiality standards.
12. Utilize a computer, tablet, cell phone with appropriate access to required applications, databases, and or web-based platforms.
13. Document pertinent information in Covid-19 forms, and conduct data entry into health department date/surveillance systems while adhering to protocols for completeness, timeliness, and frequency.
14. Conduct specimen collection and transport per protocol following required training in specimen collection procedures and personal protective equipment.
15. Respond to change productively and complete other tasks as assigned.
Supervisory Responsibilities:
Not applicable.
Minimum Education and Experience:
Certified Nurse Aid Certification (CNA), Certified Medical Aid (CMA) or valid Licensed Practicing Nurse (LPN) in the State of Kansas. At least six months up to one year of prior experience in a clinic/hospital setting performing CNA/CMA or LPN duties.
Preferred Education and Experience:
Experience conducting telephone-based or in-person interviews and collecting/entering data.
Experience with health education, community outreach, social services.
Experience in public health.
Bilingual preferred but not required.
Associate degree or equivalent with up to one year of applicable community expereience.
Qualifications and Requirements: Requirements listed below are representative of the knowledge, skill, and/or ability required.
Valid driver's license.
Strong verbal and written communication skills, including active listening, and emotional intelligence.
Ability to interact in a non-judgmental manner with culturally diverse populations and persons experiencing a wide range of social conditions.
Critical thinking and problem-solving skills and the ability to use sound judgment in responding to client issues and concerns.
Ability to adapt to changing environments and receive constructive feedback
Excellent organizational skills and attention to detail.
Flexibility, professionalism and the ability to manage multiple projects simultaneously.
Ability to use discretion, maintain confidentiality, and practice ethical conduct.
Competencies:
· Integrity
· Collaboration
· Resourcefulness
· Customer Service
· Stewardship
· Leadership
Mental and Physical Demands:
The mental and physical demands described here are representative of those that must be met by an employee to successfully perform the essential functions of this job. Reasonable accommodations may be made to enable individuals with disabilities to perform the essential functions.
While performing the duties of this job, the employee is regularly required to stand; sit, walk, use hands to finger, handle, or feel; reach with hands and arms and talk or hear. The employee may on rare occasion lift and/or move up to 10 pounds. Specific vision abilities required by this job include close vision, distance vision, color vision and peripheral vision.
Working Environment:
The work environment characteristics described here are representative of those an employee encounters while performing the essential functions of this job. Reasonable accommodations may be made to enable individuals with disabilities to perform the essential functions.
The noise level in the work environment is usually moderate. Stressful situations may occur when dealing with the public. This position is regularly exposed to highly contagious and communicable diseases and viruses. This position involves in an inside office environment and clinic environments. Successful candidate may be required to submit to annual TB and rubella screening.
Successful candidate must submit to post=offer, pre-employment drug screening test.
ACCESS TO PROTECTED HEALTH INFORMATION
This position shall have access to electronic and paper files containing protected health information of patients that are assessed, evaluated or cared for by Finney County Health Department. A confidentiality agreement shall be signed by the employee as it relates to any information, regardless of the manner in which is communicated or maintained.