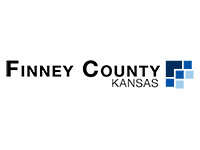 Victim Advocate & Liasion - Finney County
Apply
Job Purpose and Objectives:
Victim advocates provide crime victims with emotional support and courtroom accompaniment, victim rights information, aid in identifying and securing available resources, and assist in completing crime victim related forms and processes. The position of Victim Advocate is under the supervision of the County Attorney.
This position provides support and professional assistance to crime victims and their families in dealing with their rights and responsibilities within the legal process as well as access to applicable community resources. The position works in conjunction with department prosecutors to coordinate victim participation in legal proceedings in adult and juvenile criminal cases. As with all positions within the County Attorney's Office, strict confidentiality is required, even more so as it relates to sensitive victim information.
Additional Responsibilities:
Provide notification and information to victims of crime regarding their right to be informed of, and to be present at, any case-related public hearings throughout the criminal justice process and to be heard at sentencing or any other hearing deemed appropriate by the Court. Assist and provide information to victims of crime about decline to prosecute options and procedures. Notify victims of a possible diversion in their case, as well as conditions of defendant's bond and any subsequent modifications of bond conditions.
Educate and assist victims in realizing the power and significance of addressing the court at sentencing hearings by way of a victim impact statement, either in person or by written communication, to convey their feelings and/or those of their families' as it relates to the effects and consequences the crime(s) has had on their lives. Facilitate property returns as well as research restitution amounts and prepare orders and assessment of costs before sentencing in criminal cases and after a PSI has been received in juvenile cases.
Advise victims or their families of case dispositions, including proposed plea agreements, to obtain victim input and feedback regarding same. Notify victims or their families of conditional release or discharge of defendant from state correctional facilities.
Provide information about the criminal justice system overall, and specifically as it regards Crime Victims' Compensation Board, victim impact statements, restitution, Kansas Department of Corrections Victim Notification Program (is this accurate???) and the Kansas Victim Information and Notification Everyday (VINE) network.
Coordinate available services with other agencies within, or outside, the community for victim referrals and additional aid. Refer victims to appropriate resources for assistance in applying for Protection from Abuse/Stalking orders, safe housing, and domestic violence counseling. Act as a liaison for victims or their families with law enforcement agencies, prosecutors, community resources, criminal justice system representatives, Department of Corrections, employers, schools, Kansas Department of Children and Families, Western Kansas Child Advocacy Center, etc.
Inform victim of the availability of court appearance fees and mileage reimbursement when appearing for testimony at hearings/trials. Arrange transportation assistance, travel arrangements and expense reimbursement, hotel arrangements, and reimbursement for reasonable expenses to provide for and secure participation by out of area victims. Complete required documentation with victims for applicable and qualified reimbursement.
Assist and/or accompany victim, prior to and/or during courtroom appearances, as well as provide as safe as practicable waiting area for victim. Anticipate and arrange for additional law enforcement protection as needed for victims exiting court premises after a hearing(s).
Coordinate emergency child care as needed for appearances by victims for testimony.
Assist prosecutors to coordinate victim court appearances and/or testimony. Schedule and participate in prosecutor interviews of potential additional witnesses at the prosecutor's request, and/or attend meetings as requested to assure the cooperation of the victim.
Provide additional assistance to prosecutors if/as needed while by attending hearings where victim(s) are in attendance.
Provide information and education, trainings or presentations to organizations and/or criminal justice partners, agencies, schools, and community groups about crime victim information and resources, and crime victim compensation.
Provide referrals and assistance to victims of crime whether or not charges are pending in office. Answer and direct victim questions.
Network with related agencies and organizations on a state and/or national level to enhance services provided, and remain educated on relevant changes in law, the constitution, and/or statutes. Partake in training opportunities as applicable, available and feasible as workload permits.
Utilize available law enforcement and/or community resources to locate victims who fail to communicate their whereabouts to the County Attorney's Office, or whose subpoenas return un-served, and/or notices sent via U.S. mail are returned as undeliverable, etc.
15. Assist legal assistants and prosecutors in identifying and/or responding to limited English proficient (LEP) and/or English as Second Language (ESL), and/or non-verbal communicative victims such as American Sign Language and/or American Braille, and addressing/providing for those victims' language/communication preference, in meetings or hearings on behalf of the prosecution. Educate self and others in this regard by consulting/utilizing resources such as National Standards on Culturally and Linguistically Appropriate Services (CLAS), Department of Justice/Office For Victims of Crimes (OVCTTAC), Disability Rights Center of Kansas, etc., in order to make the steps in the criminal justice process more culturally and linguistically assessable to diverse victim populations. Arrange for interpreter for the non-English speaking population.
Refer victims of crimes involving bodily fluid and/or blood borne pathogens to the appropriate medical facility for free confidential medical testing such as HIV/AIDS, STDs, counseling and follow up care. Develop a volunteer component to increase the program's productivity.
Provide prosecutors copy of monthly DOC Inmate monthly release and Parole release if any from our county. Not sure this is being done, and if so, what, if anything was done with it. Is this a law-thing or a 'we've always done it thing? Notify victims of upcoming/pending inmate release(s) as provided to us by partner agencies.
Attend forensic interviews as requested by prosecutors.
Dress professional and/or situationally appropriate when in the presence of law enforcement partners, judicial officers, and the public.
20. Provide victim information to Department of Corrections.
Remain flexible and cooperative in response to organizational and workload changes as necessary to increase productivity and efficiency and assist other areas and complete other tasks as assigned.
Supervisory Responsibilities:
Not applicable.
Minimum Education and Experience:
Bachelor's degree in sociology, psychology or criminal justice and one year related experience; or Associate's degree and four to five years related experience and/or training; or equivalent combination of education and experience.
Preferred Education amd Experience:
Master's degree and/or PhD in sociology or psychology or criminal justice and practicable application or direct experience within criminal justice field(s) and/or criminal justice agency; five to ten years related experience and/or training; or equivalent combination of education and experience.
Qualifications and Requirements: Requirements listed below are representative of the knowledge, skill, and/or ability required.
· Ability to learn and incorporate a breadth of legal requirements and departmental policies.
· Ability to operate independently with little need of supervision, exercising sound decision-making skills, and excellent judgment in disclosure, or non-disclosure, of information to agencies, victims and the public.
· Ability to relate to victims in an empathetic, calm and competent manner, with skills to de-escalate emergency/crisis situations; capable of separating the emotions of victims from the performance duties and requirements of the job/department; knowledge of availability, requirements and operations of relevant community resources.
· Exceptional communication skills, highly proficient in verbal and written use of English language with willingness to learn/use additional language(s) or methods of communication as needed.
· Ability to perform a wide range of clerical work; ability to establish and maintain effective and cohesive working relationships with intra-office personnel, the public, partner agencies, and other State, County and Judicial officials and personnel.
· Comprehensive knowledge, development and use of professional letters, forms, and ability to learn/incorporate skills to further utilize department electronic resources in order to aid department in full conversion to paperless processes.
· Knowledge of MS Office Suite, Office 365, Adobe and other commonly used software.
Competencies:
· Integrity
· Collaboration
· Resourcefulness
· Customer Service
· Stewardship
· Leadership
Mental and Physical Demands:
The mental physical demands described here are representative of those that must be met by an employee to successfully perform the essential functions of this job. Reasonable accommodations may be made to enable individuals with disabilities to perform the essential functions.
Working Environment:
The work environment characteristics described here are representative of those an employee encounters while performing the essential functions of this job. Reasonable accommodations may be made to enable individuals with disabilities to perform the essential functions.
The noise level in the work environment is usually moderate. Emotionally and/or psychologically and/or physically stressful situations may occur when dealing with victims and/or other participants in the criminal justice process.