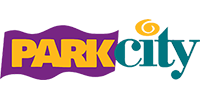 Senior Accountant - City of Park City
Apply
Park City, KS – An innovative city positioned for growth, with an inclusive hometown feel and a safe and superior quality of life is seeking a highly professional, self-motivated, detail-oriented candidate to fill the position of Senior Accountant.
Under the supervision of the Finance Director, the Senior Accountant is responsible for the advanced accounting functions, including general ledger, project accounting, monthly reconciliation of cash and other accounts, preparation of audit work papers and monthly financial statements, accounts payable, year-end closing, and assistance with the budget process. This employee must be highly accurate, detail-oriented, and possess strong accounting, organizational, public relations, and oral and written communication skills.
Experience: Five years of similar or related experience is required. College training in accounting or a related field may be substituted for up to two years of experience. Employee is expected to have acquired the necessary information and skills to perform the job reasonably well within six months to one year of employment.
Education: A college degree in accounting or related field is preferred. A high school diploma or GED is required. Relevant college or technical training may be substituted for some experience.
The Senior Accountant Position offers a rewarding career with a competitive salary, pay range of $19.31 – $30.92 per hour, and an excellent benefits package, to include:

o Health insurance where the City pays 100% of the premium
o City funded Health Reimbursement Account to offset insurance deductible, coinsurance, and copays
o Dental, Vision, Flexible Spending Account, LegalShield, AFLAC
o KPERS Retirement and KPERS 457 Deferred Compensation
o Vacation, Sick Leave and 11 paid Holidays

o Training Opportunities and College Tuition Reimbursement
o On-site fitness facility
o Wellness Initiatives that include discounted membership to YMCA or area fitness clubs
o Employee Assistance Program to provide counseling and education to employees and their families.
Testing will be required for this position. Must be able to pass a background check and pre-employment drug screen.