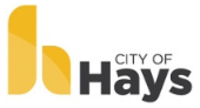 IT Technician - City of Hays
Apply
****PLEASE APPLY USING THIS LINK. APPLICATIONS SUBMITTED THROUGH KSGOVJOBS WILL NOT BE REVIEWED****
I.T. TECHNICIAN

The City of Hays is looking for a reliable and hardworking I.T. Technician. This position oversees and administers police department specific hardware/software, provides maintenance of data processing operations, provides daily I.T. support for all employees, and troubleshoots, programs, and installs hardware/software. This position also acts as the primary data security specialist.

Normal schedule for this position is Monday – Thursday 7:30 a.m. – 5:30 p.m. & Friday 7:30 a.m. – 11:30 a.m. with an alternative work schedule allowed to help achieve a work/life balance. Must be able to respond to service calls during non-office hours.

REQUIREMENTS

Valid driver's license and a high school diploma or GED required. A technical degree or some college credit is preferred. The ideal candidate would have excellent technical, communications, and organization skills. Knowledge of modern electronic data processing principles, information systems management, networking, troubleshooting, server maintenance, Microsoft operating system, Lotus Notes, and all Microsoft office programs is preferred. Applicant must reside within a 40-minute response time of Hays within 6 months of employment. Job offer is contingent on passing a pre-employment physical.

COMPENSATION

Salary range begins at $19.00/hr. Guaranteed raises every year. Starting wage based on experience. City of Hays offers great benefits including health insurance, KPERS, paid time off & Holidays. For more information about the position, pay & benefits, visit www.haysusa.com/employment.

HOW TO APPLY

Applications will be accepted online at www.haysusa.com/employment. Position opened until filled with review beginning immediately. Questions about the position may be directed to HR at hr@haysusa.com or 785-628-7320.
****PLEASE APPLY USING THIS LINK. APPLICATIONS SUBMITTED THROUGH KSGOVJOBS WILL NOT BE REVIEWED****