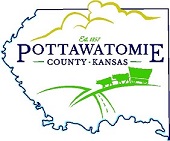 Management Assistant-PW - Pottawatomie County
Apply
Management Assistant - PW – Pottawatomie County KS
Starting Rate: $48,838 - $61,000/year, full-time; plus excellent benefits (paid time off, health insurance, KPERS, and more) actual starting pay dependent upon qualifications
Position Responsibilities: In the absence of the Public Works Administrator and Assistant Public Works Administrator, this position is responsible for the operation of the Public Works Office. The primary goal of this position is to provide administrative support for the office. The employee must possess excellent interpersonal and communication skills and have a good working knowledge of construction practices and a strong computer background. Employee must have excellent computer skills in utilizing spreadsheets and databases as well as mapping software. Excellent interpersonal and written and oral communication skills are required. Employee shall be able to read and interpret construction contracts, standards, budget and financial reports and legal documents.
Education/Experience Required: Bachelor's degree with some on-the-job experience preferred. A combination of advanced education, vocational training, and/or experience may be substituted
For questions regarding employment with Pottawatomie County, or to receive a copy of the full job description, please contact Human Resources at 785-457-3455, PO Box 348, Westmoreland, KS 66549, or e-mail humanresources@pottcounty.org.

Drug Free Workplace: Pottawatomie County is committed to a Drug-Free Workplace. By submitting my application I understand the County requires the successful completion of a post-offer, pre-employment drug test as a condition of employment. This position may also requires additional testing, which may include written, verbal, or physical assessments.
Completion of an employment application does not constitute an offer of employment nor is a completed application considered a contract of employment. Employment with Pottawatomie County is considered to be "at-will". Submission of an application does not establish an obligation for Pottawatomie County to offer employment. Additionally, any misrepresentation or omission of information on the employment application may result in the rejection of the application or in dismissal from employment. Pottawatomie County is an Equipment Opportunity Employer.