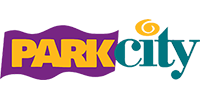 Police Officer II (certified) - City of Park City
Apply

Do You Want to Serve in a Supportive Community?
Invest in your future in a community where the council, administration and citizens appreciate and support our Police Officers.
Come join our Park City Team of ethical, hardworking law enforcement professionals!
As a certified officer, you will receive a $10,000 hiring incentive.
Starting pay will be dependent upon your experience and qualifications. Salary range is $19.63 to $28.93 per hour, plus shift differentials (second shift .50 per hour, third shift .75 per hour) and an exceptional benefit package where the city pays 100% of the health insurance premiums for you and your family.
The City of Park City exceptional employee benefit package includes:
o Health insurance where the City pays 100% of the premium;
o City funded Health Reimbursement Account to offset insurance deductible, coinsurance and copays;
o Dental, Vision, Flexible Spending Account, LegalShield, AFLAC, Three-in-One Supplemental;
o KP&F Retirement and KPERS 457 Deferred Compensation;
o Vacation and Sick Leave and 11 paid Holidays;
o Training Opportunities and $2,500/Year College Tuition Reimbursement;
o On-site fitness facility;
o Wellness Initiatives that include discounted membership to YMCA or area fitness club;
o Employee Assistance Program to provide counseling and education to employees and their families;
o Opportunity to work in a state-of-the-art police facility.
To be considered for employment as a Park City Police Officer, an applicant must:
Thank you for your application. Please make sure to complete your Personal History Statement and someone from our Police Department will contact you.