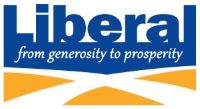 Animal Control Officer - City of Liberal
Apply
ANIMAL CONTROL OFFICER
DISTINGUISHING FEATURES OF THE CLASS:
The fundamental reason this classification exists is to enforce ordinances and statutes related to the control of animals and the operation of an animal shelter. Work involves capturing, confining and euthanizing stray, diseased and dangerous animals, including domestic and wild animals, fowl and livestock. The incumbent is also responsible for assisting with the maintenance of the animal shelter to provide clean and safe conditions. Participates in the feeding, handling and provision of custodial care to animals in the shelter. The incumbent must also exercise tact, courtesy and firmness in frequent contact with animal owners and the general public. The incumbent is subject to the usual hazards of animal control work and reports to the Animal Control Services Manager. Work is subject to evaluation on the basis of results achieved.
ESSENTIAL FUNCTIONS:
Responds to citizens' requests for service, captures and confines stray, diseased and dangerous animals; euthanizes vicious, diseased and unclaimed animals utilizing humane methods;
Responds to observed or reported emergency situations and ordinance violations;
Investigates cases of animal bite, cruelty, abandonment, rabies, livestock and poultry killings; ensures that confinement of such animals is proper and complete according to the law;
Investigates cases of cruelty to animals, stolen animals and the shooting of animals;
Inspects animals and their cages and pens for their health and welfare and the safety and cleanliness of their cages and pens;
Captures and Transports animals, including those who are sick, injured or potentially dangerous;
Performs field tranquilization on ill, injured, or dangerous domestic animals or wildlife;
Issues citations and testifies in court;
Counsels/educates citizens regarding responsible animal ownership/ordinance requirements (leash law, registration, animal behavior, etc.);
Decapitates animals which are suspected to have rabies or have died while in confinement;
Patrols city, picking up animals which are in violation of State and City codes;
Impounds animals and places them within the animal shelter according to size, sex, needs and circumstances involved in pick-up;
Demonstrates continuous effort to improve operations, decrease turnaround times, streamline work processes, and work cooperatively and jointly to provide quality customer service.
Acceptable Knowledge, Skills and Abilities:
Knowledge of:
Capture, handling, feeding, and general care of domestic animals.
Various species of domestic animals.
Research techniques and the sources and availability of information.
Animal breeds and behaviors.
City of Liberal streets and roads.
Skill in:
Use of tools used to capture, restrain, and transport animals.
Resolving situations requiring the exercise of good judgment.
Dealing with the public, including irate citizens.
Ability to:
Carr out medical treatments as directed by a veterinarian.
Administer subcutaneous, intramuscular, and intravenous injections and to perform triage on sick or injured animals.
Read and interpret laws and ordinances governing animal service operations.
Develop educational programs for pet owners.
Carry out brief, general instructions of a superior, effectively and with dispatch.
Communicate orally in the English language with customers, clients, and the public in face-to-face, one-on-one settings, in group settings, and using a telephone.
Produce written documents in the English language with clearly- organized thoughts with proper sentence construction, punctuation, and grammar.
Comprehend and make inferences from written material in the English language.
Work cooperatively with others.
Work safely without presenting a direct threat to self or others.
Working Conditions:
Work in a variety of weather conditions with exposure to the elements.
· Travel across rough, uneven, or rocky surfaces.
Lift and/or carry animals weighing between 20 and 100 lbs.
Physically able to operate a motor vehicle and operate a variety of weapons.
Office Environment; exposure to computer screens.
· Move heavy objects (50 pounds or more) short distances (20 feet or less).
· Move light objects (less than 20 pounds) long distances (more than 20 feet).
· Bend or stoop repeatedly or continually over time.
· Lift arms above shoulder level.
· Climb ladders or steps to reach objects.
· Essential and marginal functions may require maintaining physical condition necessary for walking, standing or sitting for prolonged periods of time.
Additional Requirements:
Some positions require the use of personal or City vehicles on City business. Individuals must be physically capable of operating the vehicles safely, possess a valid driver's license and have an acceptable driving record. Use of a personal vehicle for City business will be prohibited if the employee is not authorized by a City designated physician to drive a City vehicle or if the employee does not have personal insurance coverage.