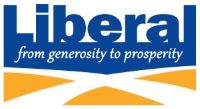 Police Records Clerk - City of Liberal
Apply
Position: Records Clerk I
Under the supervision of the Records Supervisor, performs specialized clerical work which involves receiving, filing, scanning, maintaining, and releasing of records related to criminal justice activities. Daily work includes heavy phone usage, computer work and interaction with the public, various courts, law enforcement personnel and other officials. Personal conduct (on-duty as well as off-duty) must be such that it does not bring disrepute or unnecessarily endanger the public's trust or confidence in the agency or its members.
Typical Duties:
Data entry and scanning of all records. The filing and storage of records to ensure quick and efficient retrieval by appropriate members of the department. The dissemination of records to the public and other law enforcement agencies as allowed by the Kansas Open Records Act. Daily interaction with law enforcement personnel, officials and the general public.
Essential Job Functions:

Keep privileged information confidential;
Operates a computer for query and data entry of all records into the RMS program;
Files, scans, maintains, and searches criminal history files in an efficient manner that complies with applicable rules and regulations and furnishes authorized information to authorized persons only;
Responds to information requests from police, other law enforcement officials and the public;
Performs phone and counter work to assist customers for such duties as, providing copies of requested records, performing cashiering work for the sale of records and assisting the public in speaking to an officer;
Assists in preparing court dockets by providing copies of the corresponding cases to the appropriate office;
Establish and maintain effective working relationships with fellow employees, department supervisors, officials and the general public;
Demonstrates continuous effort to improve operations, decrease turnaround times, streamline work processes, and work cooperatively and jointly to provide seamless customer service;
Work effectively in a team environment; and
Regular and prompt attendance.
Other Job Functions:
Will be required to perform any other duties as requested, directed or assigned.
Physical Demands of Essential Job Functions:
Work is primarily indoors with some travel to the County offices to deliver and/or pickup paperwork. Requires some physical effort including lifting and bending in relationship to the moving of files. Ability to remain in a sitting position for extended periods of time.
Minimum Requirements:

1. U.S. Citizen.
2. Communicate and comprehend oral and written instructions in the English language over the phone or in person in a one-to-one or group setting.
3. Knowledge of office practices and procedures including filing and the operation of standard office equipment; basic record keeping principles.
4. Operate a computer for query and data entry of detailed information.
5. Ability to multi-task and perform well under stress.
6. Ability to establish and maintain effective working relationships with end-users and the general public.
7. Ability to learn and apply a variety of detailed procedures accurately.
8. Meet the residency requirements in accordance with department policy.
9. Must pass all pre-employment requirements including, but not limited to, drug screening examination and background investigation.
The above position describes the duties of the position in general terms. It does not necessarily describe all of the duties of the position.