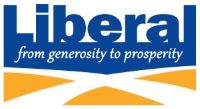 Recreation Program Coordinator - City of Liberal
Apply
RECREATION PROGRAM COORDINATOR
DISTINGUISHING FEATURES OF THE CLASS:

The fundamental reason this classification exists is to provide direction or leadership of various recreational activities to meet the needs of the community. The Recreation program coordinator position provides functional supervision of lower-level, seasonal or part-time recreation employees at a recreation site or facility or specialty area. The Recreation Program Coordinator assignments include programming at park and school sites, providing citywide programming in a specialty field such as special (or annual) events, dances, instructional classes, camps and oversight of all concessions (and appropriate staff). In addition, this position is responsible for the oversight of the after school activities as provided by the recreation Center. Work is performed independently under the general direction of the Director of Recreation.
ESSENTIAL FUNCTIONS:
Plans, organizes and directs a wide variety of activities at a recreation facility or other park site;
Plans and directs recreation activities in a specialty program area;
Supervises full-time, part-time and seasonal recreation staff and contract personnel;
Oversees concession operations at various special events and facilities.
Attends events, evaluates programs and discusses improvements;
Conducts research and prepares written budgetary, expenditure justification, facility usage and activity reports;
Participates in the planning of new recreational facilities;
Oversees the activities and use of public recreational facilities;
Meets with individuals or groups to stimulate interest and support for recreational activities.
Prepares and distributes flyers, posters and other advertisement for area programs;
Performs on-site participant registration for recreational activities;
Leads and teaches a variety of on-site recreational activities;
Recruits, directs, and evaluates the activities of volunteers and contracted staff;
Keeps financial and activity records and prepares reports;
Demonstrates continuous effort to improve operations, decrease turnaround times, streamline work processes, and work cooperatively and jointly to provide quality customer service.
Required Knowledge, Skills and Abilities:
Knowledge of:
The methods and techniques of program planning and objectives of public recreation.
First aid methods and necessary safety precautions used in recreation work.
A variety of active and passive game activities suitable for children, adolescents, adults, senior citizens and/or special populations.
The tools and techniques of teaching music, drama, crafts or other specialties involved.
Ability to:
Work cooperatively with groups of all age levels and socio-economic backgrounds and other City employees.
Develop skills to solve disciplinary problems.
Communicate orally in the English language by telephone or in a one- to-one or group setting.
Work safely without presenting a direct threat to self or others.
Work Environment:
· Move heavy objects (50 pounds or more) short distances (20 feet or less).
· Move light objects (less than 20 pounds) long distances (more than 20 feet).
· Travel across rough, uneven, or rocky surfaces.
· Bend or stoop repeatedly or continually over time.
· Work in a variety of weather conditions with exposure to the elements.
· Lift arms above shoulder level.
· Climb ladders or steps to reach objects.
Office Environment; exposure to computer screens.
· Essential and marginal functions may require maintaining physical condition necessary for walking, standing or sitting for prolonged periods of time.
Additional Requirements:
Some positions require the use of personal or City vehicles on City business. Individuals must be physically capable of operating the vehicles safely, possess a valid driver's license and have an acceptable driving record. Use of a personal vehicle for City business will be prohibited if the employee is not authorized by the City designed physician to drive a City vehicle or if the employee does not have personal insurance coverage.
This position will require the performance of other essential and marginal functions depending upon work location, assignment, or shift.
ACCEPTABLE EXPERIENCE AND TRAINING:
Three years of full-time professional supervisory experience in recreational activities and a Associate's degree in Recreation, Leisure Studies, Fine or Performing Arts, or a area of recreational specialization. Other combinations of education and experience, which meet the minimum requirements, may be substituted.