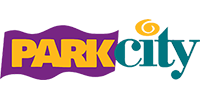 Detective - City of Park City
Apply
Do You Want to Serve in a Supportive Community?
Invest in your future, come to Park City, where you will have the opportunity to join a team of ethical hardworking law enforcement professionals. You will serve in a community where the council, administration and citizens appreciate and support their Police Officers.
Park City, a growing and vibrant community, is seeking a qualified candidate for Detective. The Detective is responsible for gathering information, securing evidence, documenting crime scenes, investigating and searching for offenders, and interviewing suspects, victims, witnesses and others involved in criminal offenses. The Police Detective will conduct special investigations involving vice and narcotic violations, pre-employment background investigations, prepare cases for court, and will appear and testify in court.
The successful candidate should possess excellent written and oral communication and public relation skills; must have the ability to evaluate situations and people effectively; must have the ability to organize multiple projects and to gather and analyze information in a logical manner.
Three years of similar or related experience is preferred. A technical degree or some college credit in a similar or related field is preferred. A high school diploma or GED is required. This position requires graduation from the Kansas Law Enforcement Training Center, valid KS-CPOST certification and a valid Kansas Driver's License.
As a certified officer, you will receive a $10,000 hiring incentive.
Park City offers competitive wages; the starting salary will be based on experience and qualifications. Salary range is $21.89 to $30.41.
The City offers an exceptional benefit package which includes:
· Health insurance where the City pays 100% of the premium;
· City funded Health Reimbursement Account to offset insurance deductible, coinsurance and copays;
· Dental, Vision, Flexible Spending Account, LegalShield, AFLAC, Three-in-One Supplemental;
· KP&F Retirement and KPERS 457 Deferred Compensation;
· Vacation and Sick Leave and 11 paid Holidays;
· Training Opportunities and $2,500/Year College Tuition Reimbursement;
· On-site fitness facility;
· Wellness Initiatives that include discounted membership to YMCA or area fitness club;
· Employee Assistance Program to provide counseling and education to employees and their families;
· Opportunity to work in a state-of-the-art police facility.
To be considered for employment as a Park City Police Detective, an applicant must:
Thank you for your application. Please make sure to complete your Personal History Statement and someone from our Police Department will contact you.