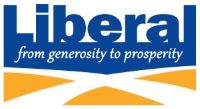 Building Inspector - City of Liberal
Apply
BUILDING INSPECTOR
DISTINGUISHING FEATURES OF THE CLASS:

The fundamental reason this classification exists is to administer and enforce the Uniform Building Code and other building and related code. Duties include reading plans, interviewing applicants to determine if proposed construction conforms to various codes and ordinances, and interpreting and approving building plans and specifications. The incumbent works with building codes which are complex and require a variety of interpretations based upon the specific conditions of each construction project, including the scope of work to be performed, nature of work, age of existing building, codes applicable during the original construction, and present code requirements. The experience and knowledge necessary to review construction projects, and the difficulty in applying provisions consistently and uniformly from one project to another differentiates this classification from the Code Enforcement Officer classification. Employees work independently and are responsible for making decisions requiring broad technical expertise. Work is performed under the general supervision of the Building Safety Services Director.
ESSENTIAL FUNCTIONS:
Advises construction permit applicants by phone or in person as to whether proposed construction conforms with the building, plumbing, mechanical and electrical codes, zoning ordinance and related regulations and directives;
Enforces building related codes, including Uniform Building Code and all local building codes;
Performs on-site inspections of footings, foundations, framing, electrical, plumbing, mechanical systems, etc., insuring compliance will all building codes during construction;
Directs the inspection and condemnation of substandard buildings and the elimination of substandard structures, issues official notices ordering correction of substandard conditions and appears in commission meetings and court in support of remedial measures when necessary;
Researches and enters technical data as required for sites, permits, or plans information into computer;
Reads code updates and ordinance changes and attends seminars to keep current on code and ordinance changes;
Reviews improvement and remodeling plans and other data to approve or deny applications for construction permits;
Completes forms to approve or deny applications for construction permits;
Interprets codes and informs applicants of construction code and zoning ordinance requirements;
Provides technical information to field inspectors by reviewing and researching available records and maps;
Checks data files to insure that permits issued meet requirements and are released in accordance with established procedures;
Advises construction permit applicants of the types of plans that must be submitted for proper review, the amount of time required for the review process, expedited review options, and recourse available to resolve problems encountered during the review process;
Assists Code Enforcement Officers in technical and customer problem resolution for construction projects;
Issues permits at a public counter;
Assists the Board of Zoning Appeals and Planning Commission as needed.
Demonstrates continuous effort to improve operations, decrease turnaround times, streamline work processes, and work cooperatively and jointly to provide quality customer service.
Performs other essential and marginal functions as assigned by the Building Safety Services Director or the City Manager.
Required Knowledge, Skills and Abilities:
Knowledge of:
City codes, ordinances and directives, including building, electrical, mechanical, plumbing and zoning requirements as applied to existing residential construction projects and complex commercial projects.
Department goals, objectives, policies, and procedures.
Various construction materials and methods and stages of construction.
Mathematical principles required to perform related technical calculations.
Ability to:
Work cooperatively with other City employees and the general public.
Read and interpret plans and specifications.
Objectively interpret and consistently apply code requirements and related standards in accordance with department policies.
Communicate in the English language by phone or in person in a one-to-one or group setting.
Produce written documents in the English language with clearly organized thoughts using proper sentence construction, punctuation and grammar.
Draw or letter charts, schedules, graphs, maps or similar objects.
Measure dimensions using engineer's and architect's scales.
Use graphic instructions, such as blueprints, plans, schematic drawings or other visual aids.
Comprehend and make inferences from written material.
Work safely without presenting a threat to self or others.
Work Environment:
· Move light objects (less than 20 pounds) long distances (more than 20 feet).
· Travel across rough, uneven, or rocky surfaces.
· Bend or stoop repeatedly or continually over time.
· Work in a variety of weather conditions with exposure to the elements.
· Lift arms above shoulder level.
· Climb ladders or steps to reach objects.
Additional Requirements:
Must obtain ICBO certification by end of the probationary period. Certification exams must be taken within the first six months of probation.
Some positions require the use of personal or City vehicles on City business. Individuals must be physically capable of operating the vehicles safely, possess a valid driver's license and have an acceptable driving record. Use of a personal vehicle for City business will be prohibited if the employee is not authorized by the City designated physician to drive a City vehicle or if the employee does not have personal insurance coverage.
ACCEPTABLE EXPERIENCE AND TRAINING:
Four years of residential construction, commercial construction, or building inspection experience and a bachelor's degree in Public or Business Administration, City Planning, Architecture or a related field. Two years of experience reviewing plans, schedules and other data to ensure proposed construction conforms to building, plumbing, mechanical and electrical codes, zoning ordinance and related regulations. Must possess two or more I.C.B.O certifications. Other combinations of experience and education that meet the minimum requirements may be substituted.