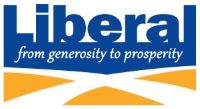 Air Museum Gift Shop Clerk - City of Liberal
Apply
Job Description: Gift Shop Clerk – Part Time
Date: May 6, 2021
The Part Time Gift Shop Clerk is primarily responsible for assisting the Gift Shop Manager in carrying out the Museum Director's plans and designs for the Museum's Gift Shop and to manage & operate the Gift Shop and Admissions Desk. Also responsible for opening and/or closing the Museum depending upon their work schedule. This person also ensures that telephone calls are promptly answered. The position is well suited for healthy retired persons who want to work only part time or occasionally.
Essential Functions Include:
Opens & closes the Gift Shop.
Operates the Admissions Desk cash register & the Gift Shop cash register.
Performs the end of day balancing procedures for the cash registers & prints the end of day reports.
Cleans the Gift Shop, arranges displays, etc.
Answers the telephone.
Assists with the cleaning of restrooms, vacuuming of carpets, cleaning of glass, etc. as needed.
Plans and carry out special activities & events at the Museum under the direction of the Director.
Assists the Director as needed.
Required Knowledge, Skills, & Abilities:
Cash handling procedures.
Gift Shop & retail operations
Merchandise marketing & inventory control.
Good people skills & the ability to interact with the public.
Lift arms above shoulder level.
Be able to lift a minimum of 10 pounds for short distances.
Work safely without presenting a direct threat to themselves or others.
Ability to walk short distances such as from the parking lot to the entrance.
Ability to stand for 20 minutes at time.
Ability to sit for prolonged periods of time.
Work Environment:
Office environment; exposure to computer screens & telephones.
Occasional exposure to Aircraft Hangar environment including exposure to heat & cold, dust, noise, and occasional pests.
Additional Requirements:
Some positions require the use of personal or City vehicles on City business. Individuals must be physically capable of operating the vehicles safely, posses a valid driver's license and have an acceptable driving record. Use of a personal vehicle for City business will be prohibited if the employee does not have personal insurance coverage.