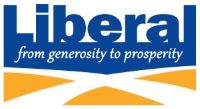 Firefighter - City of Liberal
Apply
The fundamental reason this classification exists is to protect life and property through firefighting and EMS activities often performed under conditions that require strenuous physical exertion. Major elements of a Firefighter's work are the participation in code enforcement activities performed by fire companies, supervised drills, and training in firefighting and EMS skills. Some time is spent in special and routine maintenance of equipment and apparatus and routine care of buildings and grounds, as well as public education activities. Work at the fire station and scenes of fires, is normally performed under close supervision in accordance with well defined procedures, and is inspected in process and upon completion by a Fire Captain. Occasionally, employees in this class may be required to relieve an officer of higher rank and when so assigned, are responsible for the management of all company programs and the supervision of assigned fire companies and equipment at the scene of the fire until relieved of command by an officer of higher rank. Firefighters may be assigned to work on special assignments which call for special abilities and knowledge attained through experience and training.
ESSENTIAL FUNCTIONS:
Carries out duties in conformance with Federal, State, County, and City laws and ordinances;
Maintains fire equipment and apparatus in a ready condition.
Performs minor repairs to departmental equipment. Washes, cleans, polishes, and maintains and tests equipment or apparatus;
Performs general maintenance work in the up-keep of the Fire Department property;
Lays and connects hose, holds nozzles and directs water streams, raises and climbs ladders and uses chemical extinguishers, bars, hooks, lines and other equipment at the scenes of fires;
Operates pumps and related equipment to deliver water under the appropriate pressure to hose lines being utilized at the fire scene or other incident;
Creates openings in buildings for ventilation or forcible entry;
Protects property form water and smoke by use of waterproof salvage covers, smoke ejectors, and deodorants;
Assumes command at incidents in the absence of superior officers. Directs and coordinates emergency scene activity unless and until relieved of command by a supervisor;
Administers EMS to injured persons, frequently using advance techniques to restore cardio-pulmonary functions;
Keep a journal of all shift activities;
Prepares a variety of reports and records including incident response reports, personnel records, reports concerning the use and condition of apparatus, related equipment and supplies;
Participates in fire drills and attends classes in firefighting, EMS and related duties;
Organizes fire brigades and conducts fire drills in institutions and commercial establishments;
Inspects building and premises for compliance with fire laws, checks on complaints and aids in the investigation of arson cases;
Issues burn permits;
Participates in station radio tests;
Attends public gatherings to ensure observance of fire safety requirements;
Conducts tours of station houses for scout, civic and other interested groups;
Promotes safety and fire prevention by participation in the department's public education program including presentation of fire prevention, safety, and emergency medical programs to the community.
Operates air compressor and fill SCBA cylinders for the department and local industrial facilities;
Participates in at least one hour of physical fitness activities on each shift;
Demonstrates continuous effort to improve operations, decrease turnaround times, streamline work processes, and work cooperatively and jointly to provide quality customer service.
Required Knowledge, Skills and Abilities:
Knowledge of:
Fire fighting principles and practices.
Geographical layout of the City of Liberal and Seward County, street names and numbers, and hydrant locations.
Technical rescue techniques including, but not limited to, automobile extrication, high angle, trench, confined space rescue.
Emergency Medical techniques including automatic external defibrillator.
Incident command system.
Basic hazardous materials incident response techniques.
Fire salvage and overhaul operations.
Ability to:
Make life and death decisions during emergency situations.
Observe or monitor people's behavior to assess patient condition.
Observe or monitor objects to determine compliance with prescribed operating or safety standards.
Use Self-Contained Breathing Apparatus and protective clothing to prevent exposure to hazardous materials and infectious diseases.
Learn job related material through structured lecture and reading and through oral instruction and observation. This learning takes place in both a classroom setting and in an on-the-job training setting.
Rely on sense of sight and hearing to help determine the nature of an emergency and make operational decisions.
Perceive red, yellow, and blue colors to recognize hazards identified by fire diamonds.
Enter data or information into a terminal, PC, or other keyboard device.
Work cooperatively with other City employees and the public.
Communicate orally with customers, clients or the public in face-to-face one-on-one settings.
Understand and follow oral and written instructions in the English language.
Comprehend and make inferences from written material in the English language.
Work safely without presenting a direct threat to self or others.
Work Environment:
Tolerate extreme fluctuations in temperature while performing job duties.

Travel across rough, uneven, or rocky surfaces.

Work for long periods of time, requiring sustained physical activity and intense concentration.
Work in a variety of weather conditions with exposure to the outdoor elements.
Bend or stoop repeatedly or continually over time to perform emergency medical services, or perform duties on the fire ground.
Make fine, highly controlled muscular movements to adjust the position of control mechanisms such as operating levers, pedals, and valves.
Perform duties requiring frequent pulling of 50 pounds or more, such as removing hose from apparatus, pulling ceilings, starting power equipment, and opening doors on the apparatus.
Lift arms above shoulder level to cut vent holes with an axe or to force entry into automobiles using specialized tools.
Use Self-Contained Breathing Apparatus and protective clothing to prevent exposure to hazardous materials and infectious diseases.

Frequently lift and/or move up to 75 pounds and occasionally lift and/or move 150 pounds or more and move those objects long distances.

Climb ladders or steps to reach objects.

Work at heights greater than ten feet.

Work near moving mechanical parts and in high, precarious places that are occasionally exposed to wet and/or humid conditions, fumes or airborne particles, toxic or caustic chemicals, risk of electrical shock, and vibration.

Usually quiet office setting but loud en route to and at an emergency scene.
Additional Requirements:
Some positions will require the performance of other essential and marginal functions depending upon work location, assignment or shift.
Must attend the required ten hours of annual training required to maintain certifications of Emergency Medical Technician Basic.
Must obtain fighter I Kansas Certification and certification as an Emergency Medical Technician with Automatic Defibrillator training.
Some positions require the use of personal or City vehicles on City business. Individuals must be physically capable of operating the vehicles safely, possess a valid Class B Commercial driver's license and have an acceptable driving record. Use of a personal vehicle for City business will be prohibited if the employee is not authorized by the City designated physician to drive a City vehicle or if the employee does not have personal insurance coverage.
ACCEPTABLE EXPERIENCE AND TRAINING:
The candidate must be 20 yrs of age; HS diploma or equivalent; valid DL; no felony convictions or disqualifying criminal histories; ability to meet departmental physical demands; and possess or be able to obtain a Kansas Firefighter I and EMT certificate within 12 mos.