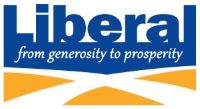 Animal Shelter Service Attendant - City of Liberal
Apply
ANIMAL CONTROL SERVICES ATTENDANT
The fundamental reason this classification exists is to perform work of routine involving the care of animals at the animal control facility and the cleaning and maintenance of the facility itself; performs related work as required. The incumbent participates in the feeding, handling and provision of custodial care to animals in the shelter. The incumbent must also exercise tact, courtesy and firmness in frequent contact with animal owners and the general public. The incumbent is subject to the usual hazards of animal control work and reports to the Animal Control Supervisor.
ESSENTIAL FUNCTIONS:
Cleans and sanitizes animal housing and keeping areas at the shelter;
Inspects animals and their cages and pens for their health and welfare and the safety and cleanliness of their cages and pens;
Feed, waters, exercises, and socializes animals;
Keeps records of activities performed as required;
Assists in the preparation of standard forms and reports and maintains basic clerical records directly regarding the animals;
Handles monies received form the sale or custody of animals;
Assists staff with euthanasia, vaccination, and medication of animals;
Assists staff with the safe handling of incoming and outgoing animals;
Maintains and repairs animal housing equipment and cleaning equipment;
Keeps inventory of materials used and makes arrangements to restock materials as needed;
Assists in answering telephone calls from the public regarding stray, impounded or lost animals;
Counsels/educates citizens regarding responsible animal ownership/ordinance requirements (leash law, registration, animal behavior, etc.);
Demonstrates continuous effort to improve operations, decrease turnaround times, streamline work processes, and work cooperatively and jointly to provide quality customer service.
Required Knowledge, Skills and Abilities:
Knowledge of:
Handling, feeding, and general care of domestic animals.
Laws, ordinances, and procedures governing animal services operations.
Various species of domestic animals.
Skill in:
Use of tools used to capture, restrain, and transport animals.
Resolving situations requiring the exercise of good judgment.
Dealing with the public.
Ability to:
Carry out brief, general instructions of a superior, effectively and with dispatch.
Communicate orally in the English language with customers, clients, and the public in face-to-face, one-on-one settings, in group settings, and using a telephone.
Produce written documents in the English language with clearly- organized thoughts with proper sentence construction, punctuation, and grammar.
Comprehend and make inferences from written material in the English language.
Work cooperatively with others.
Work safely without presenting a direct threat to self or others.
Working Conditions:
Work in a variety of weather conditions with exposure to the elements.
Lift and/or carry animals weighing between 20 and 100 lbs.
· Move heavy objects (50 pounds or more) short distances (20 feet or less).
· Move light objects (less than 20 pounds) long distances (more than 20 feet).
· Bend or stoop repeatedly or continually over time.
· Lift arms above shoulder level.
· Climb ladders or steps to reach objects.
· Essential and marginal functions may require maintaining physical condition necessary for walking, standing or sitting for prolonged periods of time
ACCEPTABLE EXPERIENCE AND TRAINING:
High School diploma or GED plus six months of experience working with animals in an animal care facility or equivalent. Other combinations of experience and education that meet the minimum requirements may be substituted.