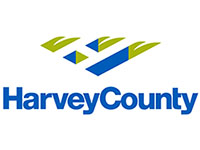 Planning, Zoning and Environmental Director - Harvey County
Apply
Full-time position. Under the supervision of the county administrator, the Planning, Zoning and Environmental director is an exempt position that is responsible for administering and enforcing the planning, zoning, subdivision and sanitary codes of Harvey County. This employee is responsible for updating the Harvey County comprehensive plan and any revisions to zoning, subdivision and sanitary code regulations.
Required Education and/or Experience: Bachelor's degree from four-year college or university, or four-to-five years related experience and/or training, or equivalent combination of education and experience.

Essential Duties and Responsibilities include:
The overall direction, coordination, budgetary planning and management and evaluation of county planning and zoning
Coordinate county building permits, check for compliance with comprehensive plan, zoning, subdivision and floodplain regulations, and assign new and revised property addresses
Receive, file and forward applications and records for all amendments, plats, conditional uses, variances, appeals and exceptions to the Planning Commission and the Board of Zoning Appeals
Direct and manage updates to the comprehensive plan, zoning and subdivision regulations
Administer the floodplain program, including determining base flood elevations and appropriate construction, assist with officials and the general public about flood plain development regulations, and assist with processing of letters of map amendments
Develop and maintain environmental health data management system
Upon request, obtain water samples and evaluation for private water wells and sewage systems
Supervise, evaluate and train department personnel and department operations
Assist with the budget, and control expenditures and provide input on revenue sources.
Other and additional duties as assigned.