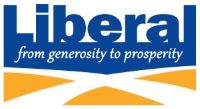 Municipal Court Clerk - City of Liberal
Apply
Court Clerk I

STATEMENT OF PRIMARY DUTIES:
This class is responsible for receiving incoming mail, answering the telephone, entering complaint information into a data base, court records and/or legal case files, creating new case files, and answering questions from the public in person, by mail, or by telephone. After training in Municipal Court procedures, employees are expected to provide appropriate assistance for most requests. The most difficult problems are referred to a Municipal Court Clerk II or III, Municipal Court Director, or other designated employee. Municipal Court Clerks I may work in one of several sections of the Municipal Court. Work is reviewed or monitored frequently until familiarization with court or prosecutor activity is achieved, and then the Municipal Court Clerk I works under the general supervision of a Municipal Court Director.
CORE COMPETENCIES ESSENTIAL COMPETENCIES
Customer Service Adaptability/Flexibility
Learning Diversity
Communication Initiative
Teamwork Listening
Leadership Technology Literacy
Time Management
Written Communication
KEY RESPONSIBILITIES:
· Answer multi-line telephones, providing general information to the public regarding court procedures, policies and schedules.
· Assist the public in person with fine payments, case related questions, case processing during court dockets, scheduling hearings and continuances.
· Receive and process payments in person, by mail, or via telephone. Accurately processes various types of payments by cash, check, money order or credit card.
· Balance individual cash drawer daily.
· Ensures all data entered into case management system is accurate.
· Schedules cases for appearances on court dockets and notifies all related parties.
· Enters new cases/tickets into case management system from paper tickets.
· Completes all forms for paper distribution to other agencies and government entities.
· Maintains professional communication with other city departments and personnel and various outside agencies.
· Demonstrates continuous effort to improve operations, decrease turnaround times, streamline work processes, and work cooperatively and jointly to provide quality customer service.
· Follow all other duties as assigned.
· Prepare journal entries and orders on computer in the office and in the courtroom.
· Request various court, police, and Department of Motor Vehicle reports.
· Corrects errors and adds missing information to files or documents by computer or manual methods.
EXPERIENCE AND EDUCATION GUIDELINES Any combination of experience and education that would likely provide the required knowledge, skills and abilities is acceptable. A typical way to obtain the knowledge, skills and abilities would be:
Experience: One to two years general clerical experience, preferably related to customer service; experience in a legal, criminal justice and/or law enforcement setting is preferred, but not required.
Education: High school diploma or GED required. Two years of clerical/customer service experience in office environment is preferred.
License/Certifications: Must possess a valid driver's license. Must pass a criminal background check including fingerprint submission and clearance.
WORKING CONDITIONS:
· Office environment; exposure to computer screens.
· Essential and marginal functions may require maintaining physical condition necessary for walking, standing or sitting for prolonged periods of time; extensive use of computer keyboard.
ABILITY TO:
· Understand and follow written and oral instructions.
· File court or legal documents as prescribed by Court procedures.
· Accept payments of fees, bonds, and fines, returns appropriate change, and issues receipts to citizens.
· Learn assigned clerical tasks primarily through oral instruction and observation. This learning takes place mainly in an on-the-job training setting.
· Work cooperatively with other employees, defendants, attorneys, victims, and the public, often under stressful circumstances.
· Communicate with defendants, attorneys, victims, co-workers, and the public in a tactful and courteous manner, in face-to-face settings or using a telephone.
· Operate a variety of standard office equipment requiring continuous or repetitive arm-hand movements.
· Operate a computer terminal or other keyboard device to enter information into a database.
· Make arithmetical calculations with speed and accuracy.
· Work safely without presenting a direct threat to self or others.
ADDITIONAL REQUIREMENTS:
· Some positions will require the performance of other essential and marginal functions depending upon work location, assignment or shift.


SUPERVISED BY: Court Clerk Director