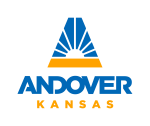 Street Maintenance I, II, III - City of Andover
Apply
Job Summary
This position is responsible for the maintenance of the City's streets. The work performed is skilled in nature, involving the operation of specialized equipment in addition to other tasks as assigned. The employee must also be experienced in basic street maintenance. Although the employee works under the direct supervision of the Street Assistant Manager, some tasks may require working independently following prescribed instructions, procedures, and policies.

*There are three levels of Street Maintenance positions. What level you qualify for will be based on your prior experience. Pay is then determined by what level you are qualified for.


ESSENTIAL FUNCTIONS OF WORK
Mows grass, manage weeds, cuts brush with or without power equipment
Assists in maintenance of roads, ditches and street surfaces
Performs routine mechanical maintenance of City equipment
Performs snow removal of City streets and grounds
Performs other duties as required.
Level II and III workers may do all of the above as well as:

Assists in maintenance of roads, ditches, street surfaces, and traffic signals
Routinely operates heavy equipment

KNOWLEDGE, SKILLS & ABILITIES
Knowledge of maintenance and operation of heavy equipment
Working knowledge of the operation and maintenance of traffic signals
Ability to troubleshoot and problem solve daily routine tasks
Ability to read and comprehend written materials and oral instructions
Ability to procure needed repair parts and supplies as needed
Ability to lead individual projects and/or departmental employees
Knowledge of safe working habits

QUALIFICATIONS
High School Diploma or equivalent, required
Minimum of 6 mos - two years of related work experience (Level 1: 6 mos, Level II: 1 year, Level III: 2yrs), or an equivalent combination of education and experience, required
Must have a valid driver's license and driving history deemed acceptable to be insurable by the City's insurance.
Class "A" Commercial Driver's license with appropriate endorsements already possessed or achieve within 6 months of employment

PHYSICAL REQUIREMENTS
This work involves physical labor and exertion to manually move, lift, carry, or push heavy objects or equipment possibly weighing 80 lbs. or more with occasional maximum lift of 68 lbs. from floor to shoulder and 30 lbs. from floor to waist. Examples of movements include walking on uneven terrain and surfaces that may be slick from the elements, climbing in and out ditches, bending, stooping, and/or shoveling as required; trimming trees, accessing heights, etc. The position frequently operates motorized equipment for extended periods of time. Regular and proper use of PPE is required. Must be able to work in extreme weather conditions.