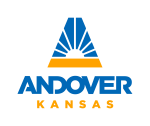 Fire Captain - City of Andover
Apply
Protects life and property from various emergencies including, but not limited to fires, medical emergencies, rescue situations, and hazardous materials situations. Drives, maintains and operates machinery including technical equipment. Maintains fire station and grounds. Participates in an assortment of training activities and maintains physical condition. Participates in and provides public education and community risk reduction. Supports the mission and vision of AFR.
Establishes and operates command at emergency incidents. Supervises teams of firefighters throughout shifts and on scenes. Performs administrative and office tasks including report writing, organization and etc.

ESSENTIAL FUNCTIONS OF WORK
• 1.* While wearing personal protective ensembles and self-contained breathing apparatus (SCBA), performing fire-fighting tasks (e.g., hoseline operations, climbing stairs or ladders, extensive crawling, lifting and carrying heavy objects, ventilating roofs or walls using power or hand tools, forcible entry), rescue operations, and other emergency response actions under stressful conditions, including working in extremely hot or cold environments for prolonged time periods
• Operating fire apparatus or other vehicles in an emergency mode with emergency lights and sirens
• Critical, time-sensitive, complex problem solving during physical exertion in stressful, hazardous environments, including hot, dark, tightly enclosed spaces, that is further aggravated by fatigue, flashing lights, sirens, and other distractions
• Functioning as an integral component of a team, where sudden incapacitation of a member can result in mission failure or in risk of injury or death to civilians or other team members
• Provides medical care and treatment to the sick and injured
• Provides rescue services
• Participates in community risk reduction including pre-fire plans, public education, public events, etc.
• Documentation including hand written, and computer generated reports
• Establish command and function in command roles including command and general staff assignments
• Provides personnel evaluations and employee discipline
• Provides coaching, leadership and supervision at all times to assigned crew
• Monitors all day to day activities of the fire department
• Assume duties of Chief when the Chief is absent
• Develops and implements strategies at emergency scenes
• Assures safety of crews at all times
• Enforces departmental and City policies, procedures, guidelines, rules and regulations
• Performs other duties as required.

KNOWLEDGE, SKILLS & ABILITIES
• Knowledge of rules, regulations, laws, treatment protocols, and standard operating guidelines
• Knowledge of firefighting equipment and suppression methodology, including building construction
• Knowledge of emergency medical care and treatment
• Knowledge of a myriad of technical rescue techniques
• Knowledge of and ability to implement and follow NIMS guidelines
• Knowledge of safety rules, policies, devices, and practices
• Ability to remain calm amid chaotic and possibly life-threatening emergency scenes
• Ability to multitask, process commands & exercise judgement under extremely stressful & time-sensitive situations.
• Ability to take initiative in addressing problems in day-to-day operations
• Ability to delegate responsibility using clear, understandable instructions, explaining objectives and expectations
• Ability to guide and communicate with victims who may be distressed, incoherent, English-limited, or who are children.
• Ability to maintain focus on task while integrating information from multiple, simultaneous sources such as radio communications, and communications from fellow Firefighters
• Ability to make critical, time-sensitive decisions using complex problem solving during physical exertion in stressful, hazardous environments, including hot, dark, tightly enclosed spaces, that is further aggravated by fatigue, flashing lights, sirens, and other distractions
• Ability to work in extreme weather conditions, at heights, and in confined spaces
• Ability to communicate effectively with co-workers and public, including occasional public speaking or times when wearing personal protective ensemble.

QUALIFICATIONS
• High School Diploma or equivalent, required
• Kansas EMT or higher certification
• Kansas Non-commercial Class B driver's license
• 7 years of continuous service with AFR, preferred
• 2 years' service as Fire Officer is preferred
• Firefighter 2
• Fire Officer 2
• Fire Instructor 1
• NIMS 100, 200, 300, 400, 700, 800
• Hazardous Materials operations level certification
PHYSICAL REQUIREMENT

This position is subject to annual physical testing per NFPA 1582.
The Fire Personnel are responsible for the skilled and technical work of fire fighting
entailing the combating, extinguishing and prevention of fires and the saving of life and property. As a pre-hospital Emergency Medical Services provider the Firefighter is also responsible for providing treatment and care of the ill and/or injured. Depending on location of the scene, the crew may navigate through rough terrain (in wooded areas), in/out of steep ravines, etc. They may be exposed to all weather conditions, bloodborne pathogens, toxic fumes, irritants, particulates, heated gases, and hazardous situations. Due to the nature of the job, the firefighter is required to use considerable independent judgment and action in circumstances where it is not possible to refer to a superior for instructions. The employee must have ability to talk and hear in person & by telephone, as well as specific vision abilities including close vision, distant vision, color vision, peripheral vision & depth perception. Near and far acuity essential to perform duties of this position; must be able to see and operate equipment and tools in dark and/or smoky conditions, including monitors and gauges on equipment and apparatus. Vision must be better than or equal to 20/100 in each eye uncorrected; corrected to 20/40 binocular.


The Fire Personnel's physical job demands require occasional maximum lift of 100 lbs floor to knuckle; frequent maximum lift 50 lbs floor to shoulder; occasional maximum lift of 38 lbs floor to overhead; occasional maximum carry of 100 lbs 10 ft; occasional maximum carry of 27 lbs 100 feet; occasional maximum vertical pull force of 185 lbs; occasional maximum vertical push force of 60 lb; occasional maximum horizontal pull force of 175 lbs; occasional maximum horizontal push/pull force of 75 lbs; frequent maximum horizontal push/pull force of 20 lbs; occasional maximum grip force of 90 lbs; occasional stair and ladder climb; frequent bend; occasional kneel / crouch; frequent forward reach; occasional overhead reach; occasional crawl; frequent sit; frequent stand and frequent walk.
Must be able to climb three or more flights of stairs, or 107' aerial device while wearing a fire protective ensemble, including SCBA, weighing at least 50 lb (22.6 kg) or more and carrying equipment/tools weighing an additional 20 to 40 lb (9 to 18 kg). Personnel may encounter unpredictable emergency responses requiring prolonged periods of extreme physical exertion without benefit of warm-up, scheduled rest periods, meals, access to medication(s), or hydration


*A firefighter, while wearing full protective clothing (turnout coat and pants, helmet, boots, and gloves) and SCBA, is required to safely perform a variety of fire-fighting tasks that require upper body strength and aerobic capacity. For those not familiar with fire suppression, the following specific details inherent to the activities in essential job task 1 are offered:
1. Lifting and carrying tools and equipment (e.g., axe, halligan tool, pike pole, chain saw, circular saw, high-rise pack, and hose) that weigh between 7 lb and 20 lb and are used in a chopping motion over the head, extended in front of the body, or in a push/pull motion.
2. Advancing a 13/ 4 in. or a 21/ 2 in. diameter hose line, which requires lifting, carrying, and pulling the hose at grade, below or above grade, or up ladders. In addition to the weight of the hose itself, a 50 ft section of charged 13/ 4 in. hose contains approximately 90 lb of water, and a 50 ft section of 21/ 2 in. hose holds approximately 130 lb of water.
3. Performing forcible entry while utilizing tools and equipment (e.g., axe, halligan tool, chain saw, circular saw, or rabbet tool) that requires chopping, pulling, or operating these items to open doors, windows, or other barriers to gain access to victims or possible victims or to initiate fire-fighting operations.
4. Performing ventilation (horizontal or vertical) utilizing tools and equipment (e.g., axe, circular saw, chain saw, pike pole) while operating on a flat or pitched roof or operating off a ground or aerial ladder. This task requires the fire fighter to chop or push tools through roofs, walls, or windows.
5. Searching, finding, and rescue-dragging or carrying victims ranging from newborns to adults weighing over 200 lbs (90 kg) to safety.
Other tasks that could be performed can include search and rescue operations and other emergency response actions under stressful conditions, including working in extremely hot and cold environments for prolonged time periods.