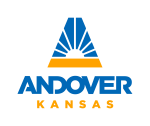 Administrative Assistant - Police Department - City of Andover
Apply
Job Summary
The employee performs a variety of administrative tasks in support of the Office of the Chief of Police, as well as, accepts the responsibility to support and promote the Police Department's mission and comply with its directives. This position may require the employee to work evenings and/or scheduled days off as needed. This individual must understand the basic functions of the Police Department, department services and programs, as well as, other City departments and how they interrelate; he/she must have a general understanding of how individual job responsibilities support the department's mission statement. Individual should be committed to providing excellent public service and be able to respond to or refer requests for information about basic City services.
Additional Information
ESSENTIAL FUNCTIONS OF WORK
• Serves as executive assistant to Chief of Police; manages telephone calls, schedules appointments, and processes mail.
• Maintains the confidentiality of highly sensitive information.
• Maintains, updates, prepares, disseminates, tracks and retrieves a variety of records and files related to department activities including invoices, purchase orders, training requests, Department Orders, meeting minutes, as well as Patrol, Animal Control, K-9 activities, investigation and vehicle maintenance activities, and prepares monthly/quarterly reports as assigned.
• Maintains department inventory and equipment tracking including the ordering, issuance, tracking and accounting of issued officer uniforms and/or equipment.
• Coordinates, organizes, handles Department programs such as "Welcome to Andover," "Citizen Satisfaction Surveys" and "Critters on Patrol."
• Assists the Chief of Police with Human Resource activities, including pre-employment advertisement, scheduling, testing, correspondence and State reporting (KLETC/KS-CPOST).
• Coordinates seniority, promotion, awards and other employee recognition.
• Monitors and provides content support on the Department's social media (Facebook, Web page).
• Assists in the compiling of information and development of the Department's Annual Report.
• Required to attend various training courses and seminars to maintain knowledge of current trends and developments in job-related skills and techniques.
• Performs other duties as required.
KNOWLEDGE, SKILLS & ABILITIES
• Be knowledgeable of efficient office procedures including computers, software programs, document preparation and storage, and database development
• Ability to establish and maintain effective working relationships with peers, supervisors, City officials, related agencies and the general public.
• Ability to provide reliable information and high quality, consistent service; conscious of how individual actions impact the Police Department's public service role. He/she must relate well to different styles and show consideration for the feelings and well-being of others.
• The ability to effectively express or exchange ideas by means of written and verbal communications.
• Frequent decision making involves prioritization of work. Must possess good organizational skills and the ability to effectively plan, organize, and work efficiently and independently with minimal supervision from the Chief of Police.
• Ability to analyze, create and produce reports.
• Ability to work in a fast-paced environment, and attention to detail with good error recognition capabilities.
QUALIFICATIONS
• Two-years office experience required, knowledgeable of basic law enforcement operations preferred. Employee is expected to have acquired the necessary information and skills to perform the job reasonably well after one year in the position.
• High School Diploma or equivalent, required
• Technical abilities expected include typing with a minimum of 55 w.p.m.
PHYSICAL REQUIREMENTS
• Occasional maximum lift of 20 lbs from floor to waist; occasional forward reach; occasional crouch/bend; continuous bilateral hand coordination; continuous sit; occasional stand; occasional walk.
• Ability to transport themselves to and from various locations throughout the department, city, state and other locations.
PRE-EMPLOYMENT TESTING (post offer)

• Complete Criminal Background Check
• Drug and Alcohol Screening
• Functional Job Analysis Screening