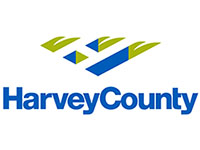 Dispatcher 1 - Harvey County
Apply
Harvey County has an opening for a full-time Dispatcher I. The dispatcher receives incoming emergency and non-emergency telephone calls from both the public and public safety agencies. This position dispatches Police, Fire and Emergency Medical Services field units to respond to emergency and non-emergency calls for service over a two-way radio system. Dispatchers must maintain knowledge and understanding of public safety policies and procedures for the Emergency Communications Department, Police, Fire and EMS; maintain awareness and memory recall of locations and circumstances that pose hazards to public safety field units and the public; maintain confidentiality of information received; and must maintain all required certifications.
Essential Duties and Responsibilities include the following.

Efficiently gather, evaluate, prioritize, and document information from callers.
Process calls appropriately, including dispatching calls for service to appropriate public safety field units.
Provide information to the public and other agencies.

Maintain and monitor two-way radio communication with field Police, Fire and EMS units in emergency and non-emergency situations.

Enter, update and monitor the status of resources via the Computer Aided Dispatch System.

Document incident information.
Research, gather, and disseminate additional information as needed for law enforcement.
Applicant must have good computer skills, type a minimum of 30 wpm, be able to perform several tasks simultaneously, and must be willing to work any shift including nights, weekends, and holidays. In addition, you must have sufficient speech, vision, hearing, and communication skills to perform the job required. Experience in public safety dispatching and certified EMD preferred. Applicants must pass security and background checks, a physical, and hold a valid non-restricted Driver's License.

Required Education and/or Experience:
High school education or G.E.D.; six months to twelve months related experience or training; or equivalent combination of education and experience.

Minimum Starting Rate: $19.99/hour
Employment type: Full-time

Benefits include: Health, Dental, Vision, Life Insurance and KPERS.

Position open until filled. EOE.