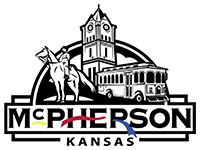 Animal Control Shelter Temporary Tech - City of McPherson
Apply
Animal Control Shelter Temporary Technician
City of McPherson Animal Shelter
POSITION SUMMARY
Under the supervision of the Animal Control Shelter Director, at the direction of the Police Chief; the Animal Control Shelter Temporary Technician is a non-exempt position under FLSA which serves the citizens of McPherson. This position will not exceed the sum of 500 work hours in any given fiscal year. This position is responsible for providing animal care and maintaining shelter facilities. This employee should possess excellent public relation, organization, and communication skills. This position is not guaranteed a set amount of working hours and is scheduled based on the Department's needs as identified by the Police Chief or designee. This position is not eligible for KPERS Retirement Benefits or other City benefits.
ESSENTIAL FUNCTIONS
· Cares for sheltered animals including feeding, changing water, and monitoring animal health;
· Maintains appropriate records;
· Performs data entry for incoming animals and day-to-day activities;
· Answers questions regarding the licensing, impounding, adoption, and disposal of animals;
· Collects monies received in the adoption of unclaimed animals, city licensing, impounds, cremations, and donations;
· Assists public in locating lost pets;
· Assists in the unloading of incoming animals when activity permits;
· Assists with operating and maintaining the Crematorium;
· Completes a daily inventory of all animals in assigned work area;
· Perform cleaning duties including removing feces, disinfecting, and disposing of bio-hazards;
· Cleans the Animal Shelter building; washing windows, sweeping floors, removing trash, and dusting;
· Unloads, stores, and replenishes Animal Shelter supplies;
· Follows Department policies and procedures;
· Follows safety procedures and practices.
MARGINAL FUNCTIONS
· Operates Department vehicles to transport animals if needed;
· Coordinates the work of volunteers;
· Performs other duties as deemed necessary or assigned.
Quick View
FLSA: NON-EXEMPT
ADA: APPLICABLE
FMLA: INELIGIBLE
KPERS: INELIGIBLE
OSHA:
BLOODBORNE PATHOGENS
WORKING CONDITIONS:
HAZARDOUS CHEMICALS
MANUAL LABOR
ADVERSE WEATHER
ELEMENT OF RISK
EXCESSIVE NOISE
ANIMAL CONTROL SHELTER TEMPORARY TECHNICIAN - POSITION REQUIREMENTS
Experience: Animal Shelter and/or Animal Control related experience is preferred. Employee is expected to have acquired the necessary information and skills to perform the job reasonably well within one year of employment.
Education: A high school diploma or GED is required, and a technical Degree or some college credit in Veterinary Medicine is preferred. This employee must possess a valid Kansas Driver's License.
Technical Skills: This employee must be able to operate computers, Department vehicles, hand tools, and other Department equipment. The ability to understand and anticipate problems, to enforce Department safety policies and procedures, and to interpret written instructions, reports, and manuals is required. This employee should possess excellent public relation, organizational, oral and written communication skills. The employee must demonstrate knowledge of federal, state, and local regulations affecting animal care and control, community agencies and organizations applicable to animal services. The individual must have a working knowledge of animal behavior as it relates to an Animal Shelter, animal disease, Department policies and procedures, and computers.
Problem Solving: Some independent problem solving is involved in this position. This employee encounters problems with animal emergencies, and citizen complaints.
Decision Making: Some independent decision-making is involved in this position. This employee makes decisions about resolving animal emergencies, citizen complaints, prioritizing assignments, and performing daily duties in the safest and most efficient manner.
Supervision: The Animal Control Shelter Temporary Technician works under the supervision of the Animal Control Shelter Director, within the Chain of Command, under the direction of the Police Chief. This employee exercises no supervision over subordinate personnel.
Financial Accountability: This employee is responsible for the safe operation of Department equipment, does have limited authority to purchase necessary supplies.
Personal Relations: Daily contact with the general public, co-workers, supervisory personnel and the Police Chief, the City Administrator, and the City Commission may be expected.
Working Conditions: Some adverse working conditions exist within this position. Exposure to hazardous chemicals and excessive noise is expected. This position contains an element of risk to personal safety while performing the day-to-day duties. This employee may be required to handle dangerous animals.
Physical Requirements: Some manual labor including lifting and carrying heavy objects, extensive walking, and the general handling of large animals to operate Departmental equipment is required daily in this position.
Residential Requirements: Must obtain residency within 15 miles of the city limits of McPherson.
***The specific statements shown in this description are not intended to be all inclusive. They represent typical elements and criteria considered necessary to successfully perform the job.
Updated 06/16/2020 Department of Labor Classification: Level 4 position