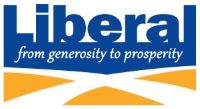 Golf Tech - City of Liberal
Apply
GOLF COURSE MAINTENANCE TECHNICIAN I
DISTINGUISHING FEATURES OF THE CLASS:

The fundamental reason this classification exists is to perform skilled and semi-skilled tasks in the care and maintenance of greens, fairways, traps, tees, landscaping and other areas of the municipal golf course in order to maintain acceptable appearance and golfing standards. Work involves operation and preventive maintenance work on a variety of specialized golf course maintenance equipment. This work is performed under the general supervision of the Golf Course Maintenance Supervisor and/or Golf Course Director who provides specific directions in problem situations.
ESSENTIAL FUNCTIONS:
Operates triplex greens mowers, walking and triplex riding power mowers in cutting grass of greens, collars of greens, around sand traps and the more inaccessible areas of fairways;
Trims bushes and low branches of trees on fairways;
Operates self-propelled varticut machine for removal of the thatch on greens;
Operates power rakes and levels sand traps and removes grass and weeds from edges;
Operates machine which drills holes in greens to allow aerification of turf;
Waters greens and fairways;
Caulks broken water pipelines or replaces valves for sprinkling system and performs related work to maintain efficient operation of greens and fairways water system;
Changes greens cups, moves tee markers, services ball washers, raises golf ball marks, spot waters greens and collars;
Oversees greens and fairways, applies top dressing and sand to greens, operates sweeper to remove cut grass from greens, cleans ponds and picks up trash;
Performs custodial and maintenance duties in and around the buildings of the golf course, including painting and minor repairs;
Performs minor maintenance tasks on motorized equipment such as cleaning, oiling and greasing;
Meets the public and answers questions regarding use of golf course;
Performs construction of tees and greens or other golf related projects.
Demonstrates continuous effort to improve operations, decrease turnaround times, streamline work processes, and work cooperatively and jointly to provide quality customer service.
Performs other essential and marginal functions as assigned.
Required Knowledge, Skills and Abilities:
Knowledge of:
Standard methods, practices, tools and equipment used in developing and maintaining the fairways and greens of a golf course.
Skill in:
Use and operation of mowers, spray machines and other standard tools and equipment used in the care and maintenance of a golf course.
Mixing chemicals for treating turf disease.
Ability to:
Communicate orally in the English language with the public in a one-to-one or group setting.
Keep simple written records.
Work safely without presenting a direct threat to self or others.
Work cooperatively with other City employees and the public.
Work Environment:
· Move heavy objects (50 pounds or more) short distances (20 feet or less).
· Move light objects (less than 20 pounds) long distances (more than 20 feet).
· Travel across rough, uneven, or rocky surfaces.
· Bend or stoop repeatedly or continually over time.
· Work in a variety of weather conditions with exposure to the elements.
· Lift arms above shoulder level.
· Climb ladders or steps to reach objects.
Additional Requirements:
Some positions require the use of personal or City vehicles on City business. Individuals must be physically capable of operating the vehicles safely, possess a valid driver's license and have an acceptable driving record. Use of a personal vehicle for City business will be prohibited if the employee is not authorized by the City designated physician to drive a City vehicle or if the employee does not have personal insurance coverage.
ACCEPTABLE EXPERIENCE AND TRAINING:
One year of experience in gardening and care and maintenance of golf courses or lawns. Other combinations of experience and education that meet the minimum requirements may be substituted.