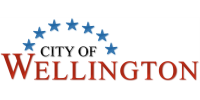 METER TECHNICIAN/LINE LOCATOR - City of Wellington
Apply
Position Summary
Under the supervision of the Assistant City Manager for Utilities the Meter Technician / Line Locator position includes field work in the accurate reading, recording and reporting of utility consumption and infrastructure locations. Employee must have a timely response to locate tickets and mark the City underground facilities accurately. Will also be tasked with other duties as needed to include, but not limited to installation and or removal of meters. Work is subject to review by the Assistant City Manager for Utilities. The employee in this position is required to have and maintain a valid Kansas Drivers License.
Essential Functions
? Responds to locate request and marks the City underground facilities accurately;
? Connects and disconnects electric and water meters upon request of Utility Billing Division;
? Collects mapping data for utility mapping and edits map if needed;
? Reads electric and water meters on assigned routes and accurately records readings;
? Monitors the AMI system for issues and adds meters;
? Checks to see that meters are functioning properly, reporting defective meters to supervisor;
? Checks to determine consistency of meter readings, reporting any unusual circumstances;
? Reports any noticeable damaged or tampered meters;
? Reports any noticeable or potential field problems relating to any public works or public safety hazards;
? Operate a city vehicle in daily performance of duties and perform basic maintenance checks on vehicle.
Marginal Functions
? Performs other duties as deemed necessary or assigned;
? Provides customer service by answering customer questions;
? Attend training seminars and classes as required;
? May cross train in suitable positions in other City departments.
Position Requirements
Experience: Any plumbing, electrical, or utility related knowledge is desired. Basic computer and data entry experience needed. Employee is expected to have acquired the necessary information and skills to perform the required functions after six months in the position.
Education/Licenses: High school diploma or GED equivalent. Must have and maintain a valid Kansas Driver's License and be an insurable driver on the City Insurance.
Technical Skills: Ability to deal tactfully and courteously with other persons and to communicate effectively and clearly using the English language verbally, in writing, and electronically. Ability to use a computer to complete work orders and carry out assignments. Ability to accurately use line locating equipment. Ability to accurately read GIS maps and make necessary approved changes when needed. Ability to accurately read meters and perform data entry of readings. Ability to follow oral and written instructions. Ability to quickly learn designated service routes and street locations.
Problem Solving: Occasional problem solving exists in relation to the daily performance of functions and tasks. Typical problems involve accessing meter boxes or pits in order to obtain accurate readings.
Decision-Making: Limited decision making responsibilities exist in the position. Most tasks assigned are in accordance with standard policies and procedures.
Supervision: Limited direct supervision given when employee is working in the field. Work performance reviewed for timely completion of designated routes and the accurate reading and recording of meter readings. Work is reviewed by the Assistant City Manager of Utilities. Employee does not have supervisory responsibility over personnel.
Accountability: Employee is responsible for the efficient use of time and materials. Employee is expected to use equipment and materials properly to prevent unwarranted damage or excessive consumption. He/she is responsible for reporting any problems immediately to supervisory personnel.
Personal Relations: Frequent contact with the general public and other employees. Employee must have the ability to establish and maintain cooperative working relationships with the public and other City employees.
Working Conditions: The majority of work is conducted outside where adverse weather conditions are a factor. This position is subject to outside environmental conditions, including extreme cold, extreme heat, hazards, and atmospheric conditions. Some exposure to insects, spiders, varmints, or pets. General work hours are from 8:00 a.m. to 5:00 p.m. Hours may vary during summer months to 7:00 a.m. to 4:00 p.m. Some overtime may occasionally be required.
Physical Requirements: Work requires extensive stooping, kneeling, crouching, standing, walking, pushing and pulling. To perform the duties of this job, the employee must have fine and gross manual dexterity in use of line locators and meter reading devices. Specific vision abilities required by this position include close vision, color vision and depth perception. Ability to repetitively lift twenty-five (25) pounds on an ongoing basis.