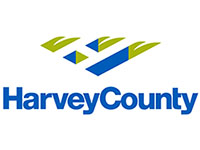 Driver II - Harvey County
Newton, KS
Apply
Minimum starting rate: $17.46/hour

Employment type: Part-time

Summary: Transport the general public, including elderly and persons with disabilities from one location to another in the safest manner possible by means of Harvey Interurban vehicles.

Essential Duties and Responsibilities include:
- Complete assignments given by the Transportation Coordinator.
- Conduct and record pre-trip inspection check list and daily trip record.
- Follow all County policies and procedures.
- Maintain time card.
- Collect ridership fares and turn in money to coordinator on a daily basis.
- Communicate any concerns to the Transportation Coordinator and/or the Director of the Department on Aging.
- Ensure wheelchairs are secured before departure.
- Perform other related duties as assigned.
- Use sound judgment in emergency situations.

Required Education: High school education or G.E.D.; six months to twelve months related experience or training; or equivalent combination of education and experience.
Certificates, Licenses, Registrations:
Commercial driver's license with passenger endorsement

Applications are available in the Administration Office of the Harvey County Courthouse, 800 N. Main St., Newton, KS, or you can apply online on this posting.

Vacancy open until filled. EOE