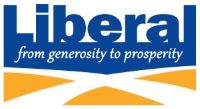 Director of Public Affairs - City of Liberal
Apply
The City of Liberal seeks a collaborative team member to serve as its Director of Public Affairs.

The primary duties center on evaluating legislative and regulatory matters at the state and federal levels in our geographical areas of interest. The ability to build relationships and influence key stakeholders to help maintain and protect the city's reputation through strategic communications and partnerships. Monitor and review proposed legislation and regulations and assess their potential impact on the city as well as the rural communities that surround it. Full-time exempt; some travel required and is not a remote position.



This individual will work closely the Seward County Development Corporation, the Director of Tourism, and city's Executive Team to market our region as well as oversee internal and external communication to the organization.


Qualifications & Experience


The successful candidate will have the following qualifications and experience:
Prefer individual with experience in government affairs.
Possess a degree in public administration, political science, communications, or related field.
Advanced degrees preferred.

Competencies

Communication: Writes, speaks, and presents information effectively and persuasively across communication setting.
Results: Pursues work with energy, drive, and results orientation to positively impact the city's advancement.
Collaboration: Works in partnership with others and encourages different perspectives, while building and maintaining trust.



Salary & Benefits

$60,000-$72,000 DOE.

Liberal offers a comprehensive benefits package that includes medical, dental and vision insurance; participation in the Kansas Public Employee Retirement System (KPERS); supplemental retirement, including a 457(b); 13 holidays, paid leave and more.

The City of Liberal is an Equal Employment Opportunity

Interested parties should submit cover letters and resumes to bruce.whittington@cityofliberal.org .